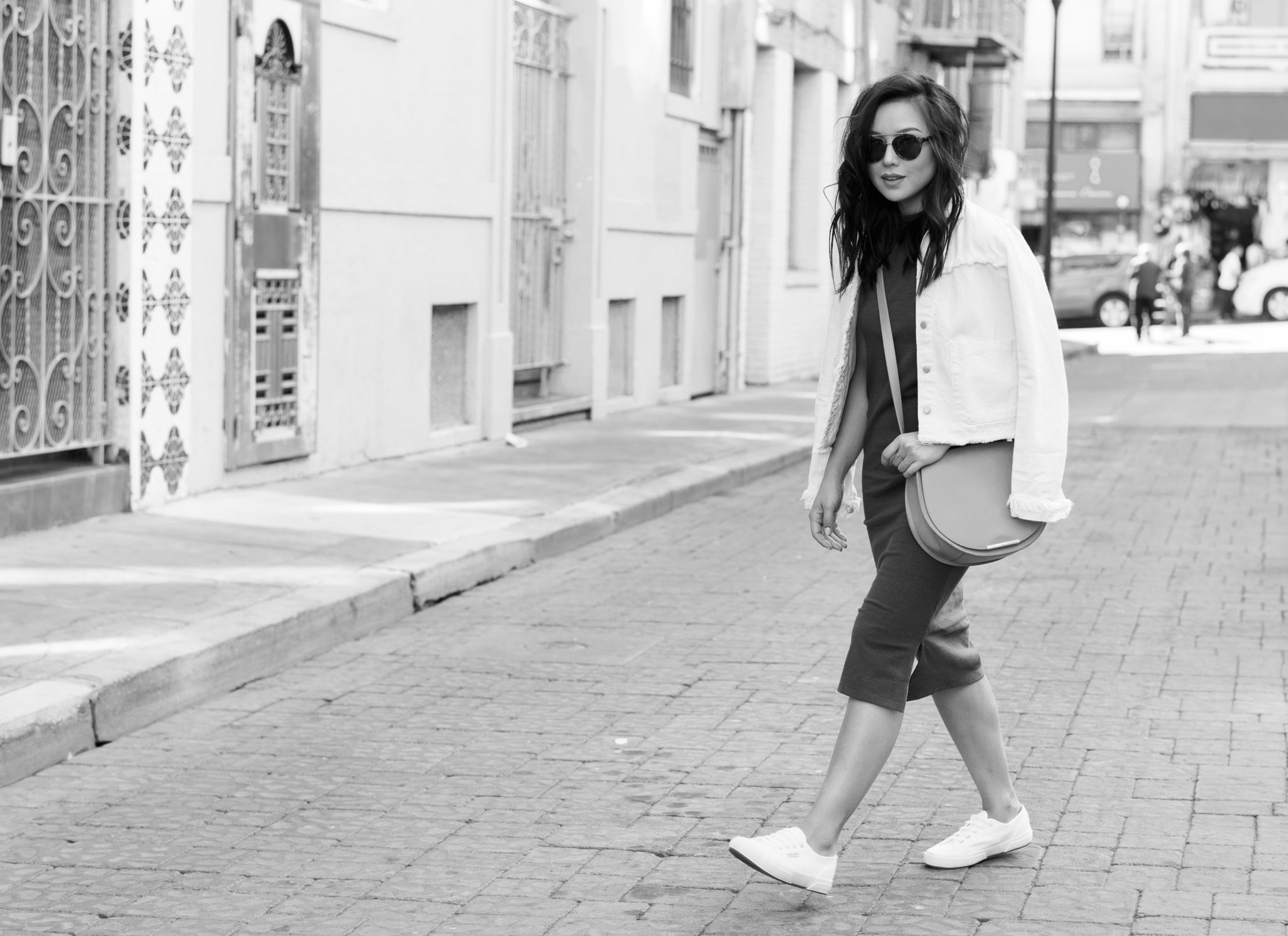 ABOUT
Kate Ogata: Content creator, carb consumer, alliteration abuser.
Interests: good company, weekends, Kanye West.
Pet peeves: murphy beds,  fancy mac and cheese, slow walkers.
---
 FAQ
 How tall are you? 5'2″
What size are you? Generally, a XS in tops, 25 in denim, and 2/4 in dresses.
What kind of camera do you use? Nikon D750
Where are your favorite places to shop? I love Madewell for everyday wear, ASOS for more trend-forward pieces (and the 2-day shipping option!), and Everlane for the basics. 
What are your favorite restaurants in San Francisco? Well, if I had to choose… Piccino (pasta, pizza, wine),  Mission Cheese (need I say more?), El Metate (tamale, enchiladas, good price),  Shabu House (all you can eat & drink!), Emmy's Spaghetti Shack (meatballs, 40s (the malt kind)), Noe Valley Bakery (carrot cake cupcakes),  Plow (lemon ricotta pancakes), Volcano Curry (chicken katsu curry), Plentea (boba in cute bottles)…  I can go on and on! 
How should I dress in San Francisco? Good question! Check out my post on what to wear and how to pack for your trip to San Francisco.  
More questions? Want to work together? Anything else? Please send me a note here.
---
AFFILIATE LINKS
This site contains affiliate links, meaning I may earn a commission from clicked links and/or off of any item purchased.  
PRIVACY POLICY
I do not share personal information with third-parties nor do I store information about your visit to this blog for use other than to analyze content performance through the use of cookies, which you can turn off at anytime by modifying your internet browser's settings. I am not responsible for the republishing of the content found on this blog on other websites or media without my permission. This privacy policy is subject to change without notice.

This work by The Fancy Pants Report is licensed under a Creative Commons Attribution-NonCommercial-NoDerivs 3.0 Unported License.