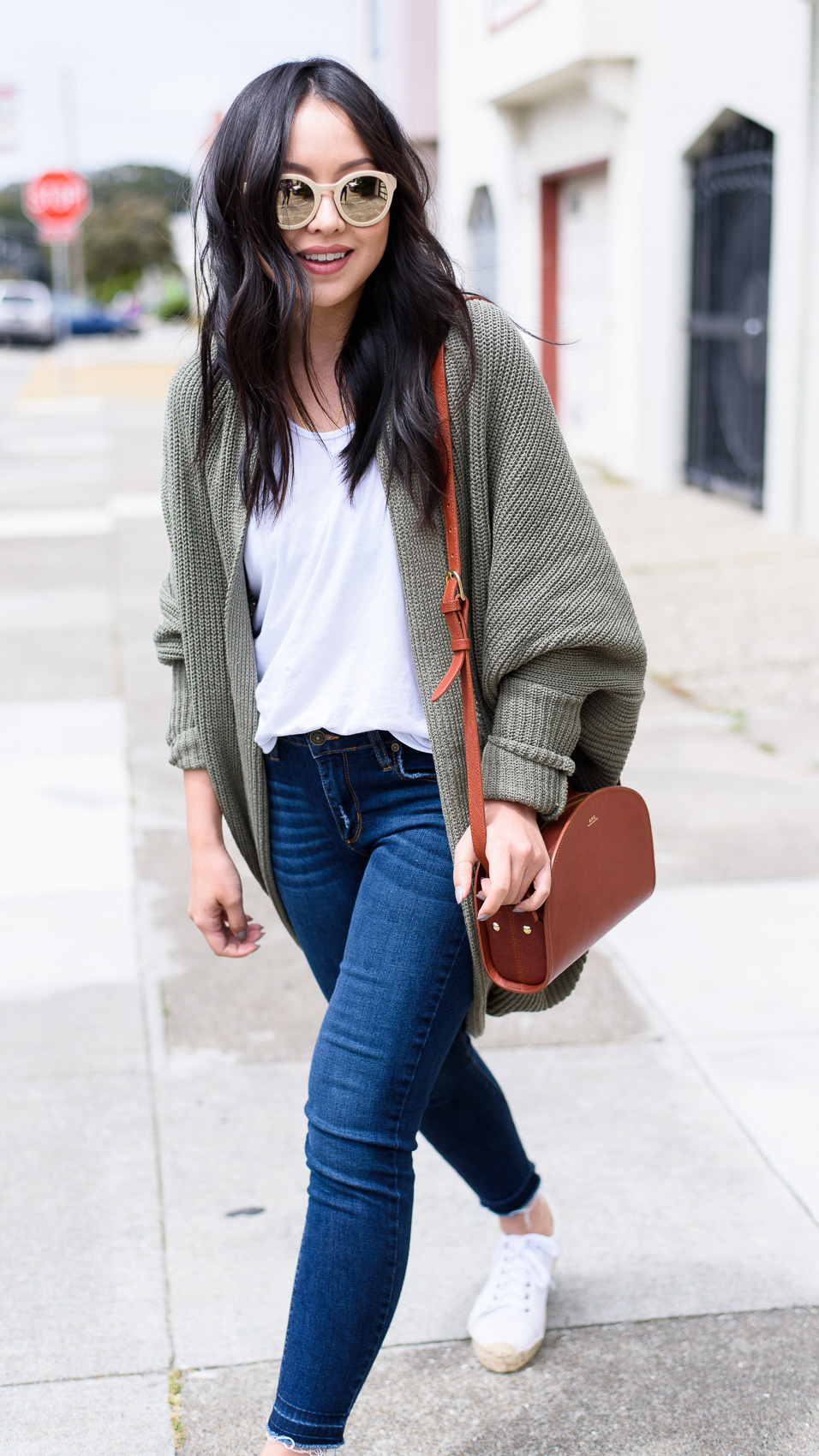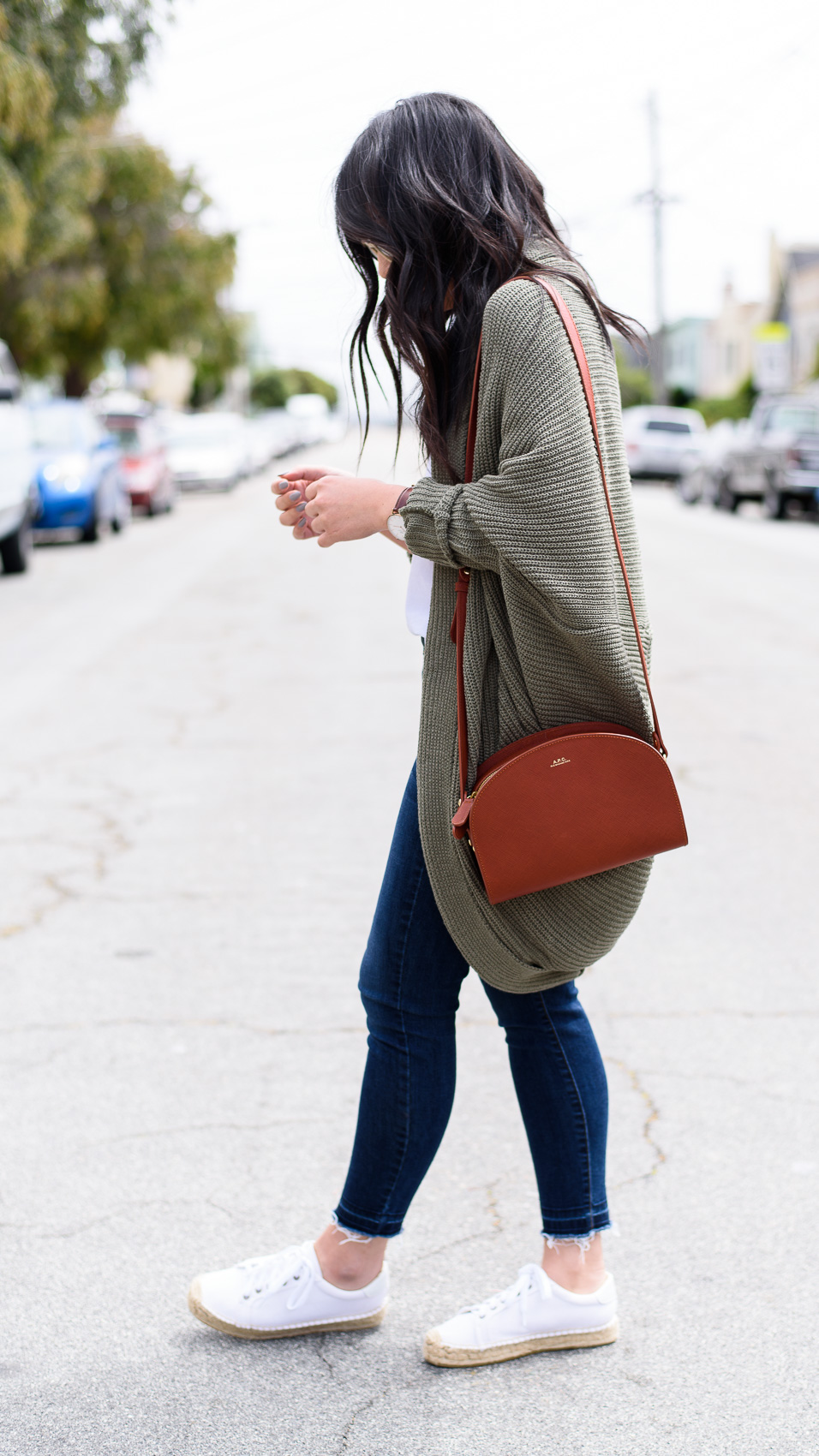 ASOS Cocoon Cardigan, Just Black Jeans (similar),
Soludos Platform Sneakers, Banana Republic Satya Sunglasses,
A.P.C. Demi Lune Sac Bag (on sale!)
Back at it again with the white Soludos. Hands down these sneakers have become a wardrobe favorite because they're easy and transform any fall look into a summer-y one i.e. this cozy cocoon cardigan and bordeaux leather bag combo. I bought the Demi Lune Sac on sale from the new A.P.C. store on Jackson Street—between FiDi and North Beach. I hate to be that girl, but I *literally* gasped when I discovered the recently-opened San Francisco location for the first time. There's not a whole lot to see on that block, but if you happen to be in the hood, it's worth a looky-loo. 
Shop the Post