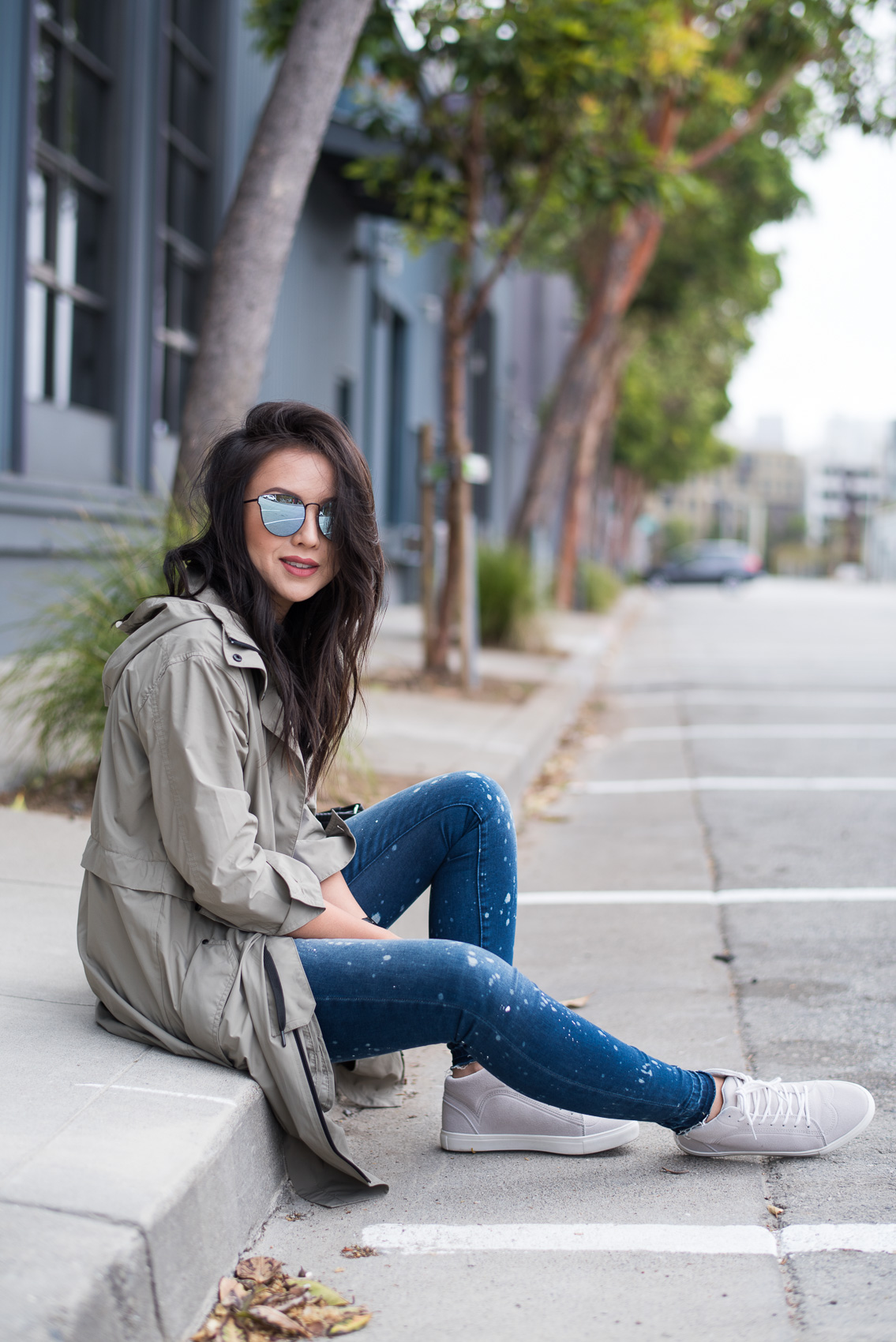 New Look Suedette High Top Sneakers (only $33!), BlankNYC Splatter Crop Skinny Jeans,
Brandy Melville Margie Top, Quay Australia All Of My Love Sunglasses,
ALLSAINTS Mini Pearl Bag, Everlane Anorak
I had such a fun week exploring LA and I can't wait to visit again. The weather was amazing and the eating was good, but there's something about San Francisco that makes coming home worthwhile (even if that means going from 80° & sunny to 50° & foggy). And whether the temperature is warm or cool, sneakers are my #1 shoe choice. Well, mules are a close second—but then again anything that pairs well this nightgown—I mean dress is a winner in my book. 
Did you know you can shop my #OOTDs and Instagram pics? Check out: thefancypantsreport.com/instashop.
Shop the Post