There's no hiding that I love food—especially if you follow me on Instagram. Deliciousness aside, I believe the atmosphere of the space and plating presentation of the food contributes to the feel-good vibes when you sit down to eat. After living in San Francisco for almost 10 years, I've discovered a few Instagram-worthy coffee shops, cafes, and restaurants—here are my favorites.
Continue on to see my Instagram Food Guide to San Francisco!
If you're in Hayes Valley, swing by for small bites, coffee, tea, and pastries. 
Get your hot & cold tea fix here. My favorite is the iced matcha fresca—refreshing and caffeinated!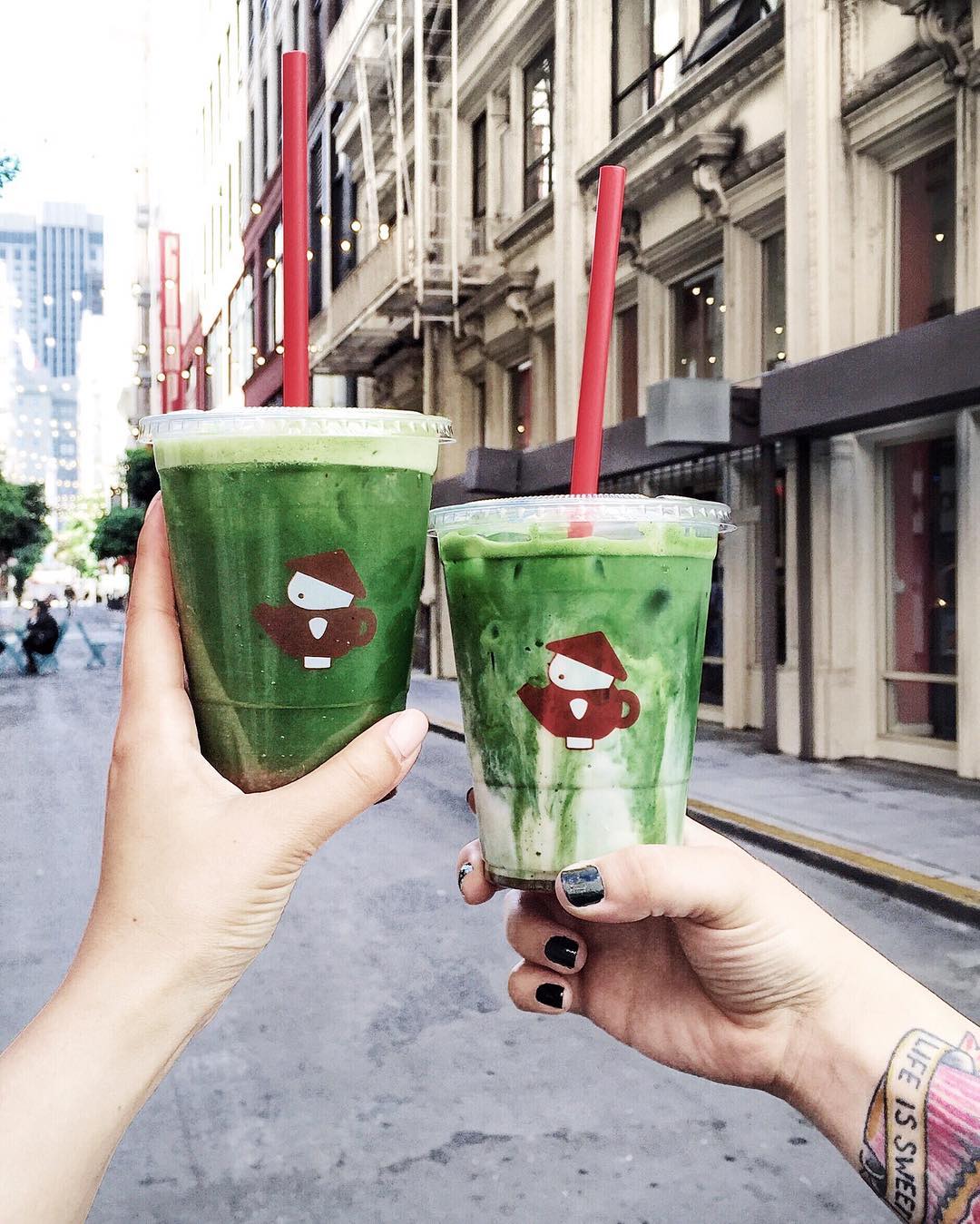 Perfect pastries that live up to the hype. Plus, this place is always stocked with fresh flowers. 
Known for their gyoza, but their chicken bun and champignon pasta takes the cake!
You may have seen their food red truck around the city, but did you know they had a brick & mortar, too? In addition to the steamed goodies, you can also get salad bowls and house made sodas. 
Delicious small plates and they serve up the best Salty Dog in town—that's right, I said it.
No-fuss Mexican food at a great price. The tamales are my go-to.
Thai food with a colorful twist. Each dish is scrumptious and easy on the eyes.
The wallpaper says it all: Bay Area's finest. Come for the pizza, stay for the vibes.
Hog Oyster Island @ The Ferry Building:
No reservations allowed, but the clam chowder is worth standing in line for. 
Get a midday boost with fun latte flavors like birthday cake and red velvet. 
Fresh and creamy soft serve, decorated with insane toppings. I like the cotton candy sprinkled with sea salt!
Loló: Kitschy decor paired with tasty cocktails makes this a Mission-based restaurant great for friends. Must try: Taco Tropical, which consists of shrimp on a a jicama shell.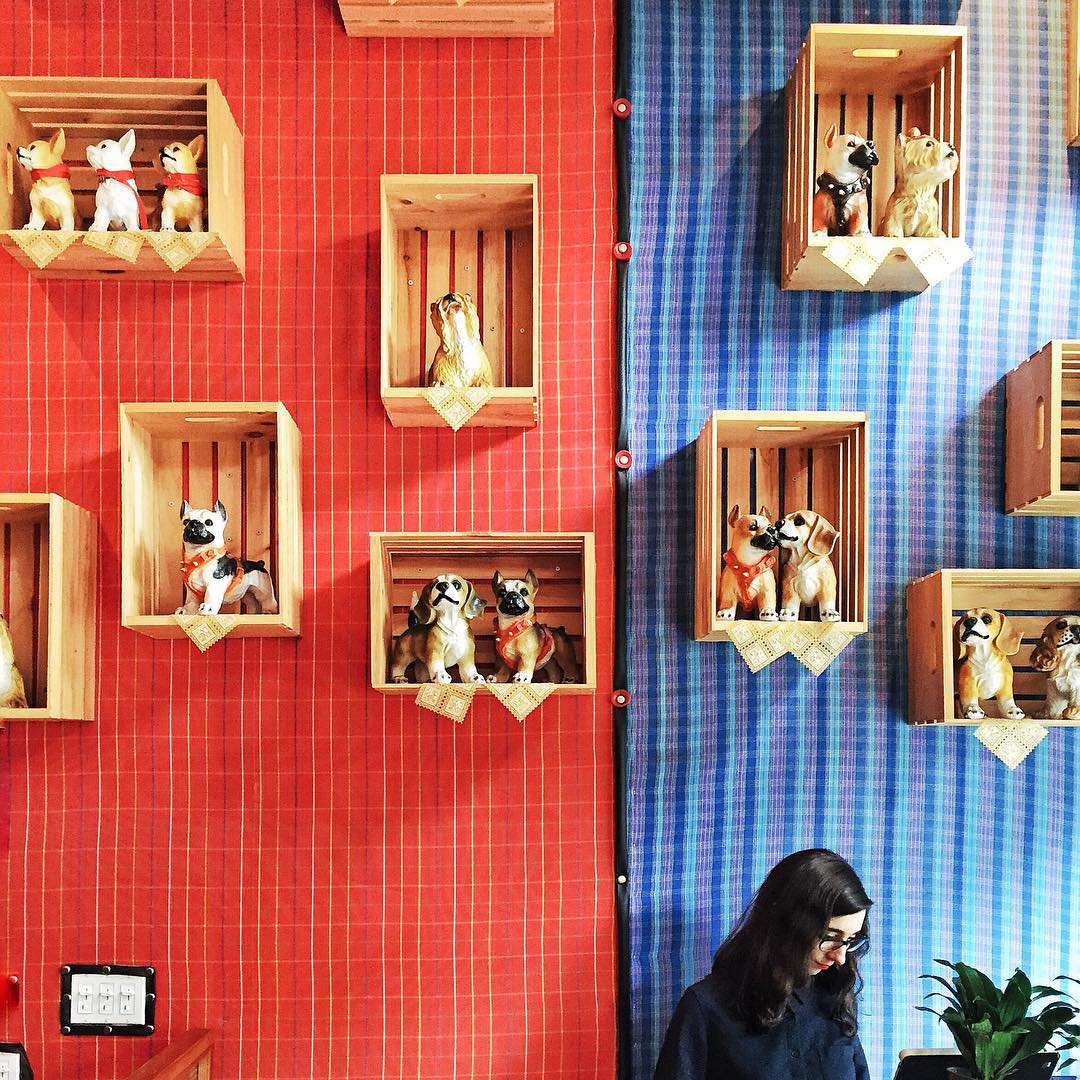 Voted Best Burger in San Francisco, though I like my patties a little more simple. Their fresh ingredients, strong cocktails, and airy atmosphere keeps me coming back for more.  
Toast, toast, all types of toast. My favorite is the fig jam & ricotta.  
My go-to lunch spot when I'm in need of something "healthy." I get the soba salad and Matcha.com smoothie (this green concoction definitely packs a caffeinated punch).
When I've had a long day and a glass of wine alone won't do it, I come here for a heaping bowl of pasta. Plus, the mom & pop vibes feel like home. 
If I'm charge of the dessert, I pickup goodies from here. The carrot cake cupcake is a crowd pleaser. 
Nojo:
I've never experienced anything like their Chicken Paitan Tomato Ramen—it's creamy, savory, and filling. The side dishes and small plates are good for sharing, too. 
This is probably my one of my favorite restaurants. Everything is fresh—like straight from the garden fresh—like I-can-never-eat-a-salad-from-another-restaurant-again-fresh. P.S. the pasta section is worth noodling over. 
 I always order the chicken katsu caesar salad… always. 
Clear your mind with a hot beverage in an energizing space. 
Sightglass Coffee @ 20th: When people ask for cool coffee shop recs, this spot is always on my list.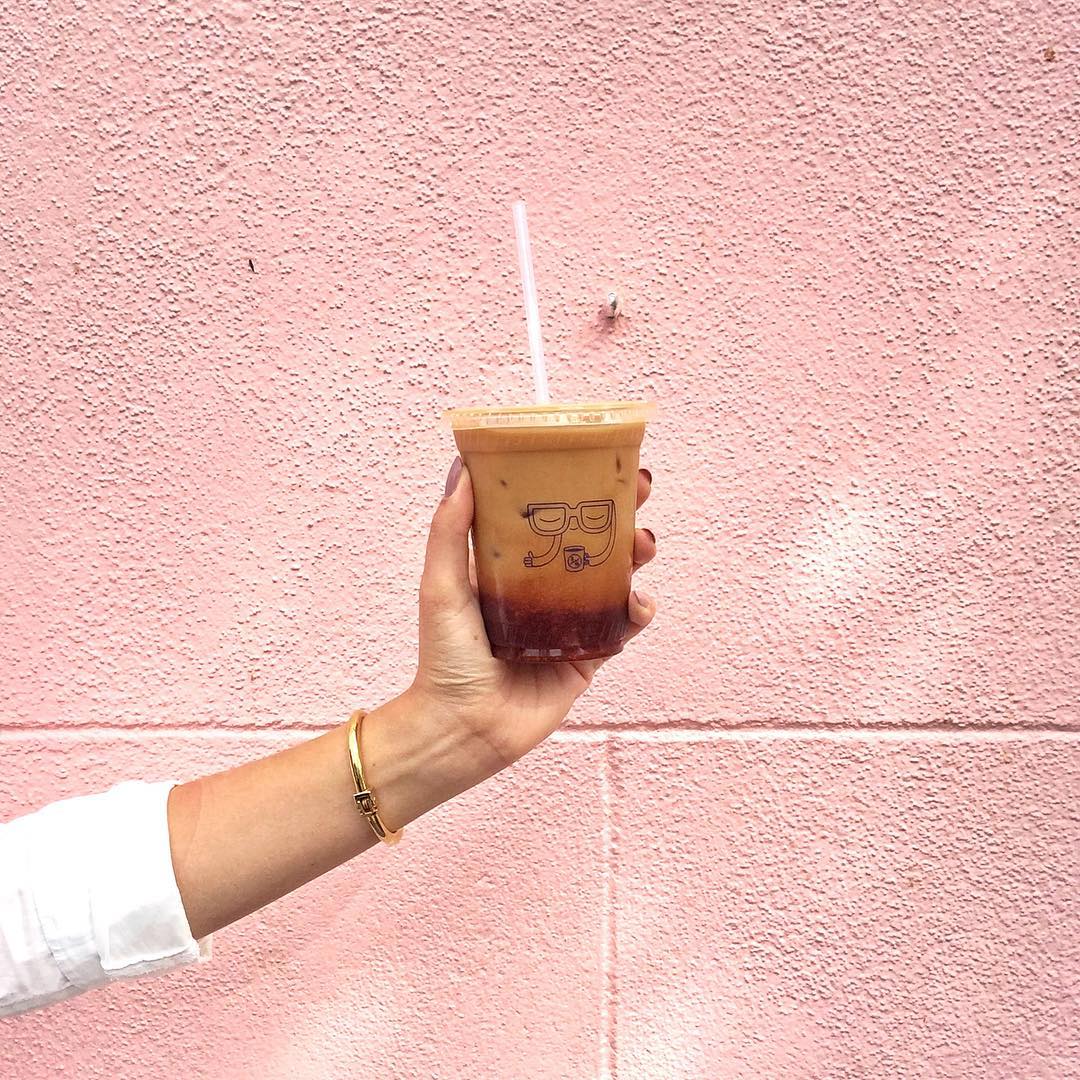 Trick Dog: Seasonally themed menus, strong cocktails, and  chicken nuggets—what's not to like?
Tropisueno:  If you find yourself in downtown and in need of a strong margarita, head here. 
Unique entrees, homemade baked goods, and good coffee. 
Sweet dreams are made of cheese. With so many menu options, it was hard to choose, but the burrata and charcuterie were a must. 
I haven't found a better Japanese Curry Spot in the city.
This wine & beer bar is usually crowded with young professionals looking to…well, wine down. Witty puns and gold fixtures make happy hour even happier. 
What do you think of my picks? Have suggestions? Would love to hear your recs—leave them in the comments below!