What I'm Wearing:
ASOS Dress (sold out, similar here & here (get 30% off ASOS w/ code EPIC30)), Topshop Scarf, Stuart Weitzman Alllegs Boots (sold out, try the Tieland instead), Everlane Wool Coat, Ray-Ban Hexagonal Sunglasses (on sale!)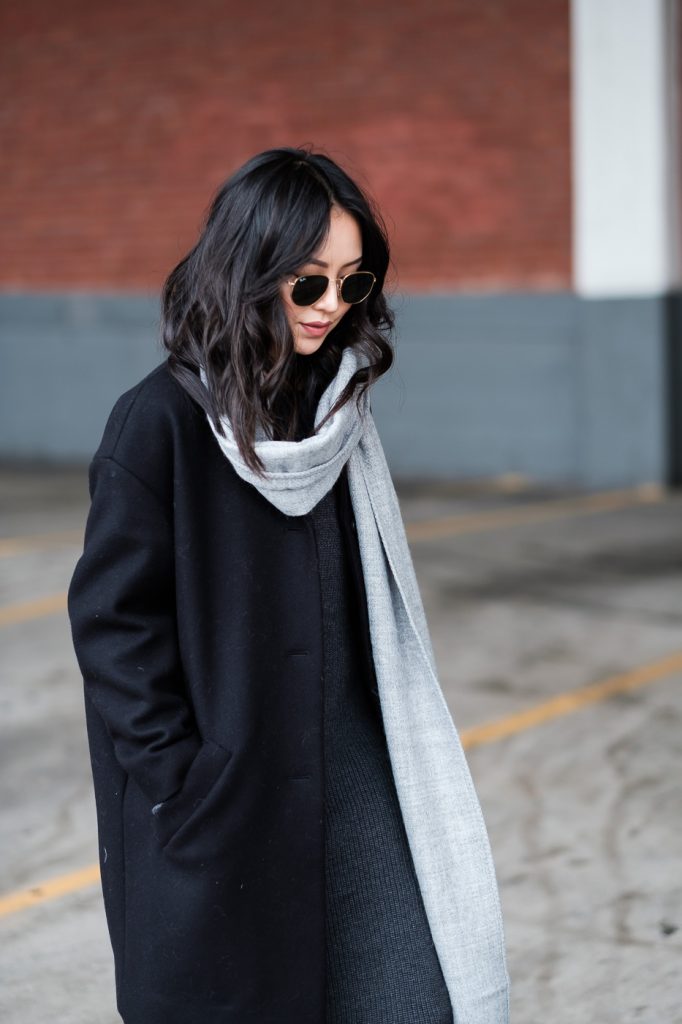 Outfit Details
Cyber Week really brought its A-game this year and since the sales started so early, I had more time to scour the web for the best deals. I posted about the sales here, but some of my favorites from today include 30% off at ASOS (where my dress is from!) and 20% off at Ray-Ban (I wear these all. the. time.).
Check out my Cyber Week sale roundup here.