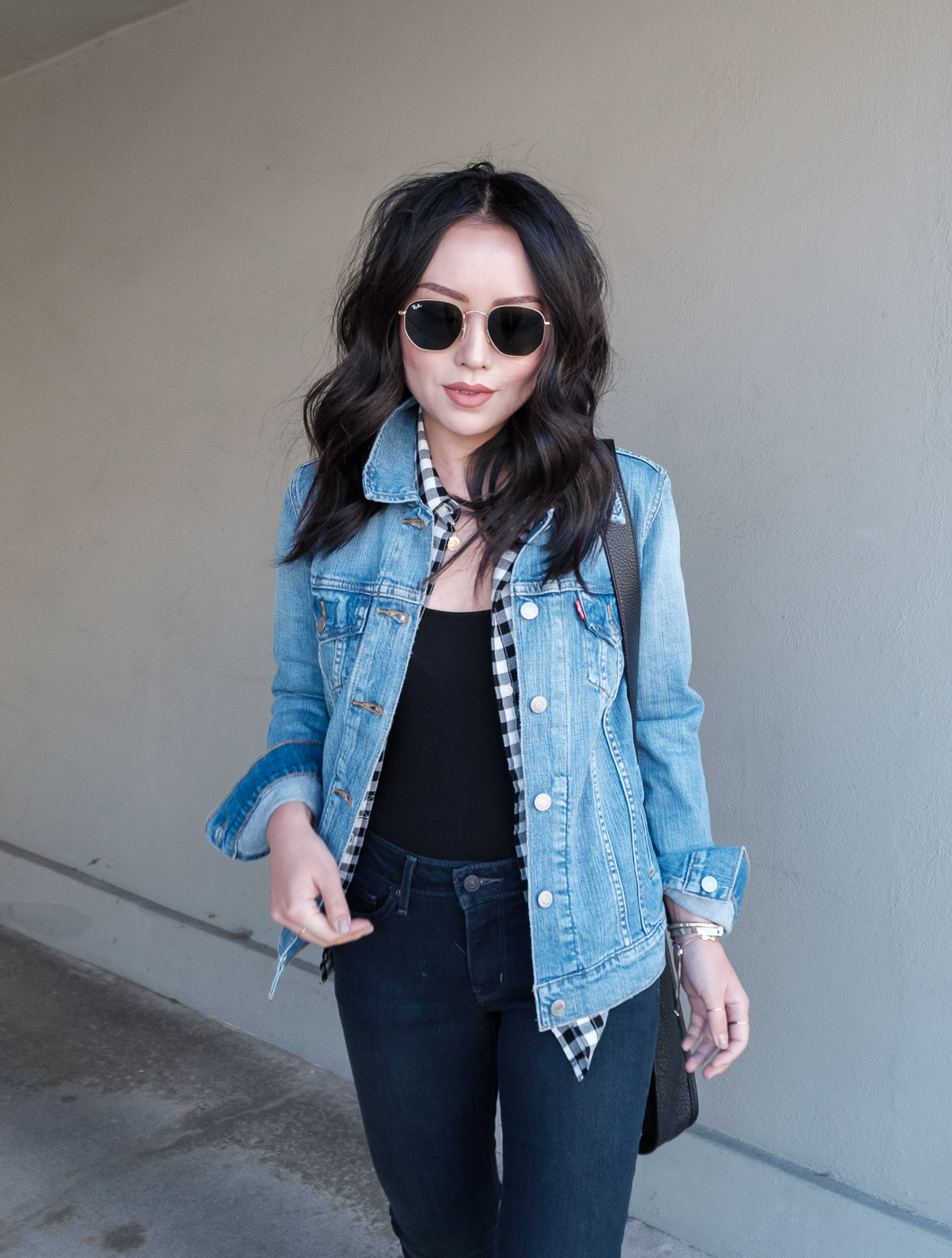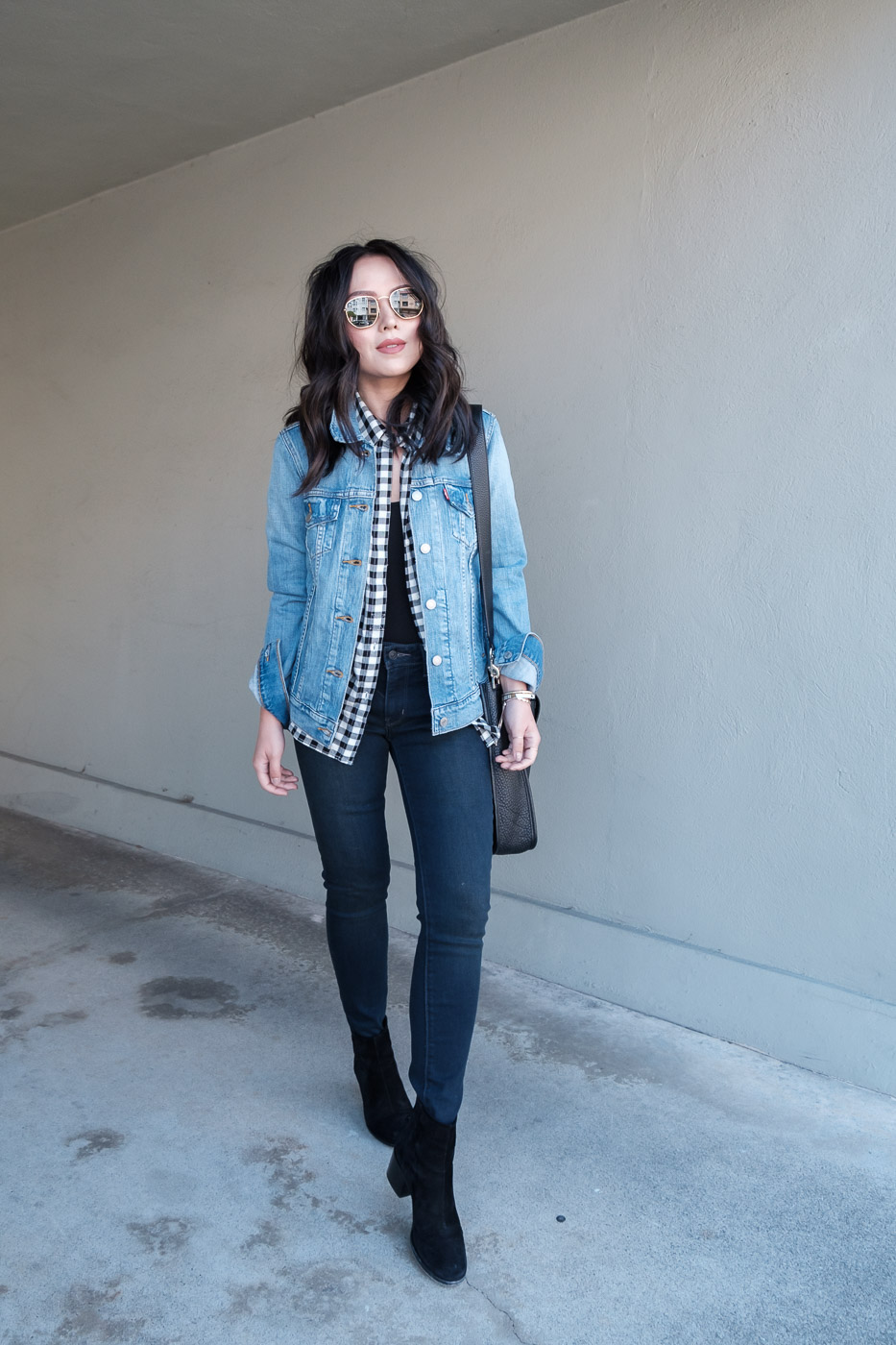 Outfit 1: Levi's 711 Skinny Jeans in "Night Mist", Levi's Holly Shirt, Levi's Boyfriend Trucker Jacket
Outfit 2: Levi's 711 Skinny Jeans in "Funky Fuel", Levi's Workwear Boyfriend Shirt
I've partnered with Levi's and Amazon to style the 711 skinny jeans, two ways — both looks perfect for San Francisco, year-round. These jeans have just the right amount of stretch all while sucking everything in. The "Night Mist" wash isn't a true black, it's slightly faded which is a fresh addition to my wardrobe. I decided to wear them with my trusty black boots, a gingham button-up for a dash of summer, and finished it off with an oversized boyfriend denim jacket (I'm wearing a small).
For the second look I kept my top simple to let the embroidered patches on my skinnies have their moment. I kept my shoes and bag clean and added a touch of lace with my bralette — this is such an easy way to add texture to a low-cut shirt.
These jeans have awesome reviews for a good reason. After reading some of the comments, I decided to size up, which worked out perfectly. Most of the washes are on sale, so they're definitely worth a try, especially if you're a Prime member.
Thank you to Levi's and Amazon for sponsoring this post.