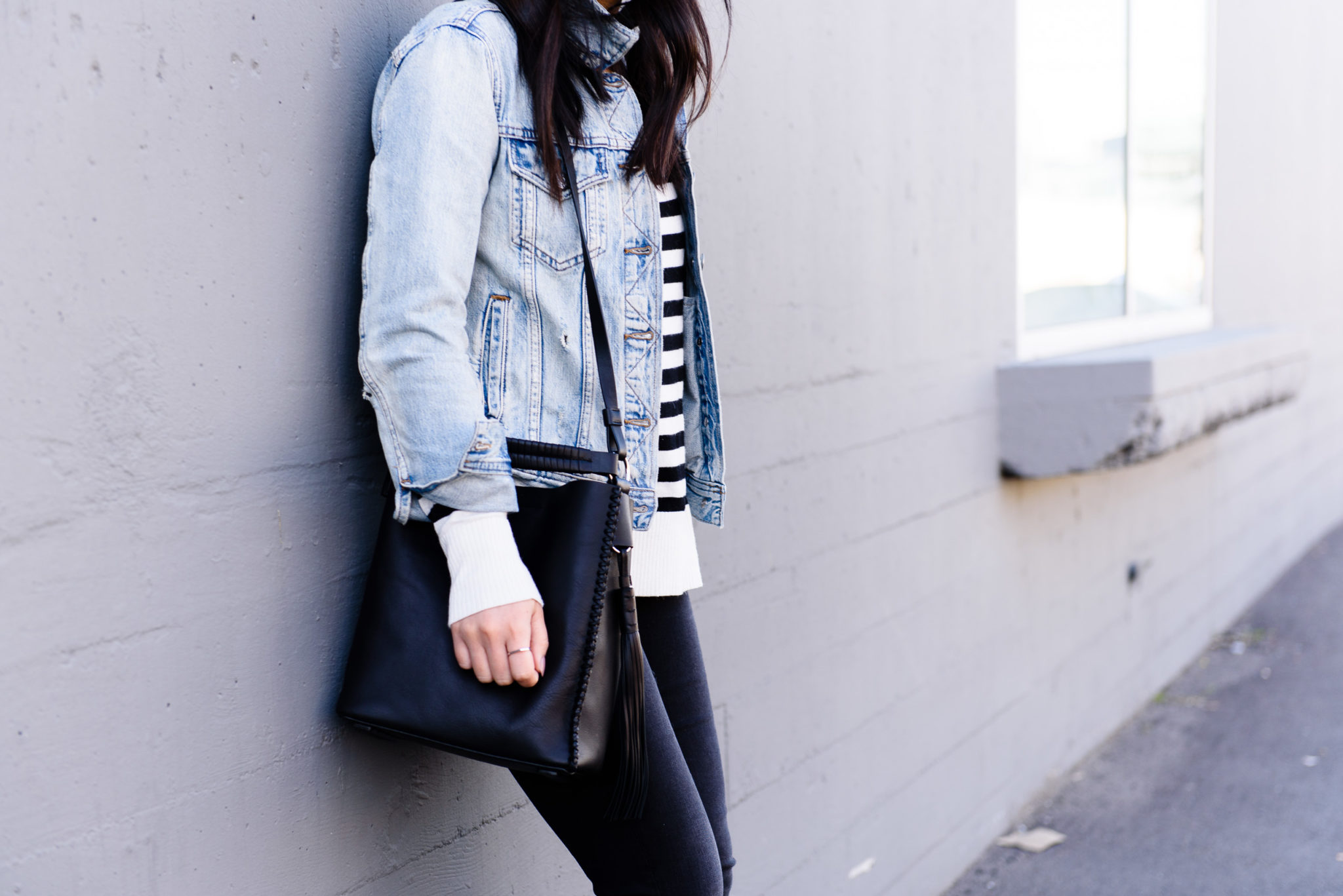 J.Crew Denim Jacket, ASOS Petite Stripe Sweater, Everlane Beanie,
RayBan Sunglasses, Madewell Boots (similar), ALLSAINTS Mini Pearl Hobo Bag
Beanies have been my go-to accessory lately. I like how I can throw one on and not worry about my hair for the rest of the day. I also run fairly cold throughout, so the added warmth is always welcomed. As we transition into the new season and the weather begins to heat up, I'll have to find an alternative headgear option since a knitted hat may be too hot. I'm thinking lightweight baseball caps or panama hats—actually, anything that fits my large head will do.