Bay Area Or Bust!
If you're planning a trip to San Francisco, you're probably wondering what to pack (and what you're going to eat!). With the predictable, unpredictable weather there's one thing you can bet on—casual & comfy reign supreme. I've rounded up some of my favorite looks from around the City.
Here are my tips on how to dress for the San Francisco weather: 
Fog City
An anorak is major key! Mist and fog can hit you like a truck—especially if you're spending time in the Sunset or Richmond Districts. Cut through the moisture and wind with a lightweight jacket—I like these from Everlane: The Lightweight Anorak and The City Anorak.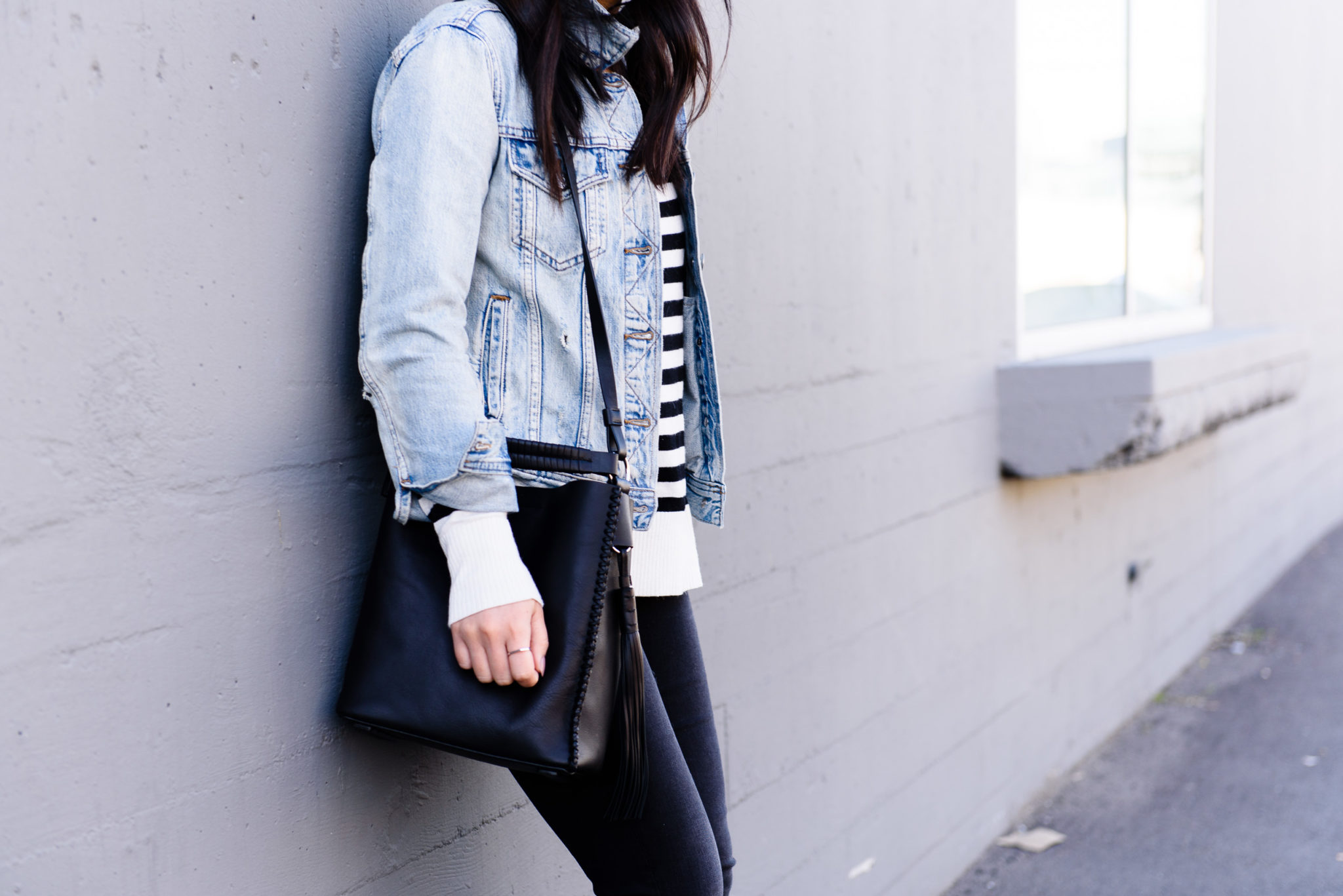 Marine Layer(s)
I'm not exaggerating when I say the weather can change in the drop of a hat beanie. Just when you thought the day was off to a sunny start, Karl the Fog comes out to join you for lunch. Be sure to pack pieces you can shop from your-pharmacies.com layer that don't feel too bulky. Think tissue-thin scarves and cotton layers—a denim jacket is versatile and can easily be tied it around your waist if you get too hot. 
Walking On The Dock Of The Bay
I can't reinforce this enough—don't forget to pack comfy shoes! Sneakers are my go-tos, but for cooler days, I love boots because I can always throw on thick socks to keep warm. Plus, they're great for impromptu dinner night outs. Wear them with black skinny jeans for a "dressier" look. 
San Francisco Summer
Winter's coming… well, it came, stayed, and will probably never leave completely. Feeling seasonally relevant in San Francisco can be difficult. June tends to run cold and October can get hot (by SF standards)—keep in mind the time of year you're visiting… Although, sleeves and jeans are always a good idea. When California dressing is calling your name, lighten up outfit with white denim. This is the easiest (and most practical) way to feel like you're experiencing warmer weather when it isn't actually warm. 
Have a safe and fun trip—hope you love this city as much as I do! And if you're looking for food recommendations, check out my Instagram Food Guide To San Francisco. 
Shop San Francisco-Approved Pieces