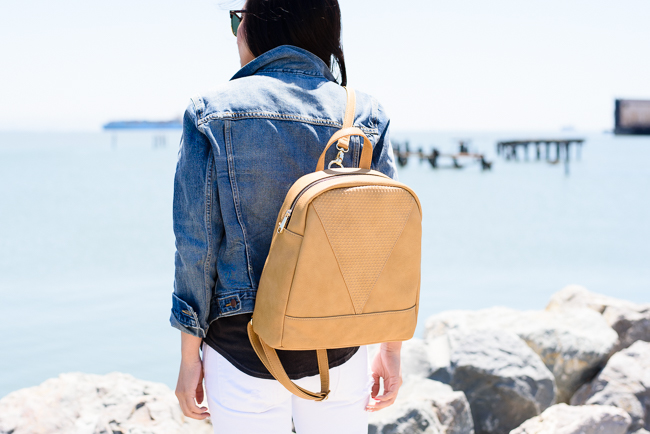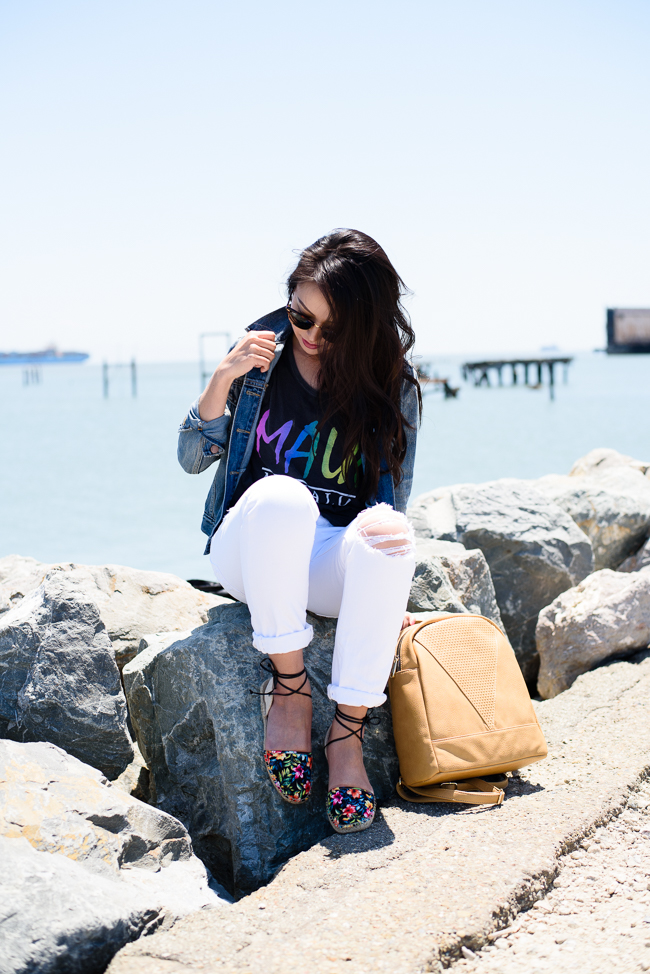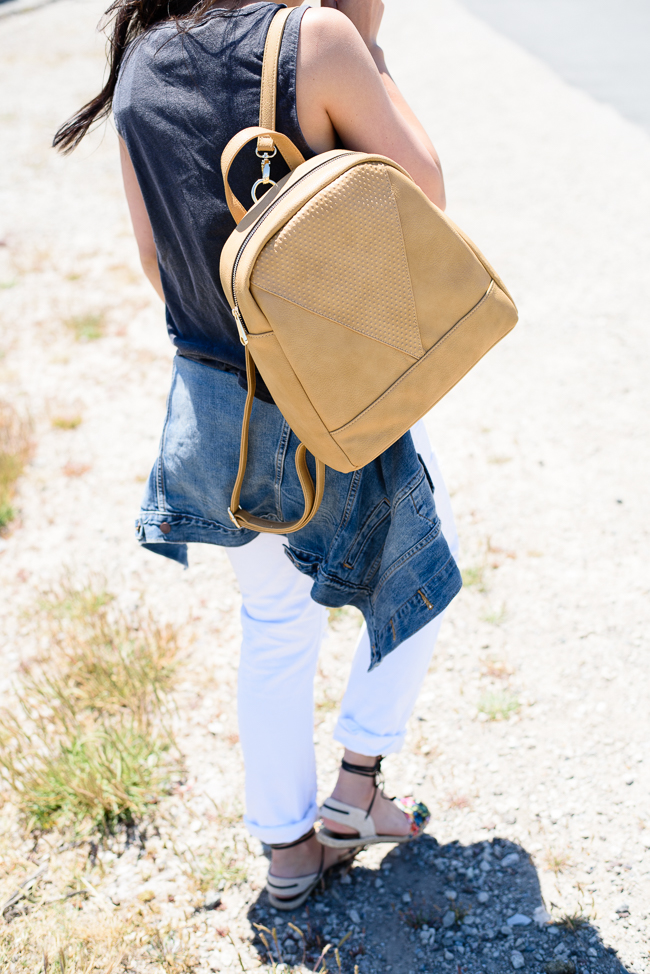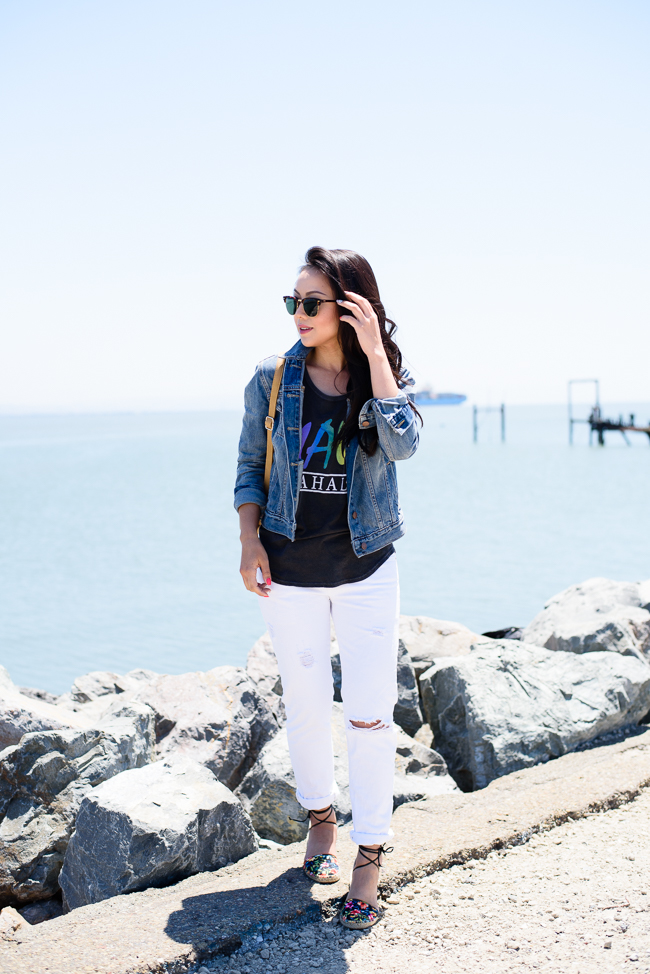 [thanks to Nordstrom Rack:
Chaser Tank, DV by Dolce Vita Espadrilles, Poverty Flats by rian Backpack]
RayBan Sunglasses (similar), Gap Denim Jacket (similar), Gap Jeans (similar)
It's no secret that I'm an 80s baby. From Lisa Frank stationary to Saved By the Bell reruns, neon and  beach bum lingo practically run through my veins. When I found this tropical tank from Nordstrom Rack, I knew it had to be mine. Since the weather is no where near Hawaii temperatures, this is as close as I'll get to the beautiful aloha state for now. Another summer trend I'm loving are espadrilles. Since sandals aren't totally appropriate for 50 degree temps, these floral printed flats from The Rack make me feel like I'm vacationing on an island, sipping a Mai Tai. Equipped with a nude textured backpack, I'm ready to board a plane for a trip across the Pacific or maybe just a trek up those steep SF hills.