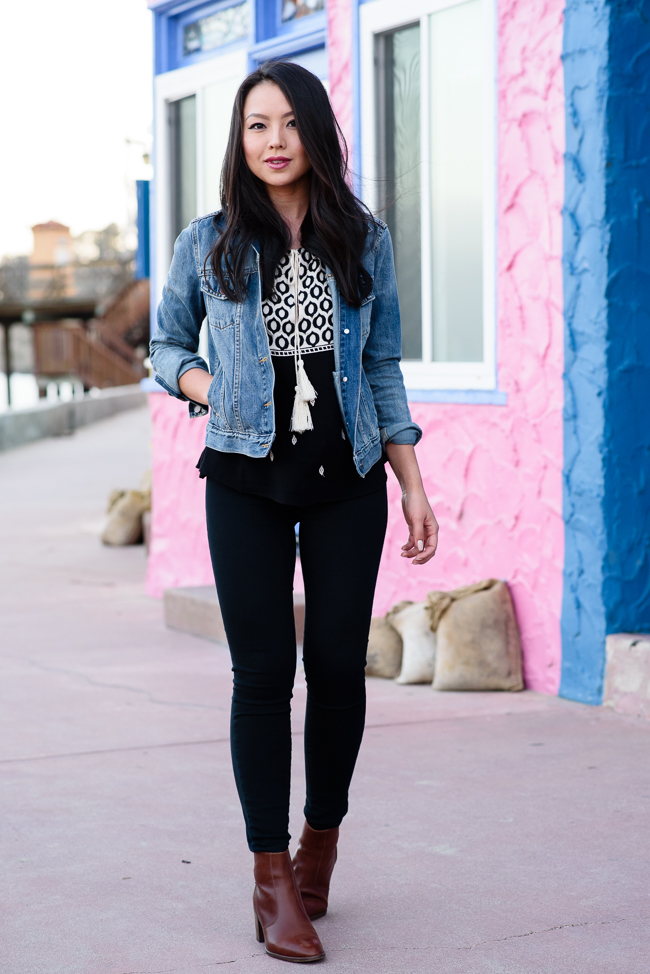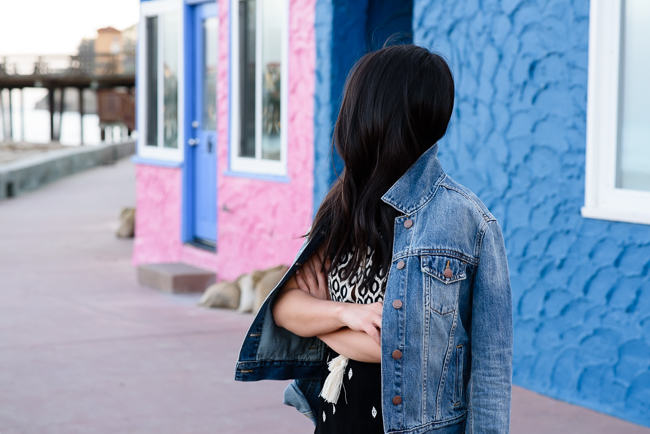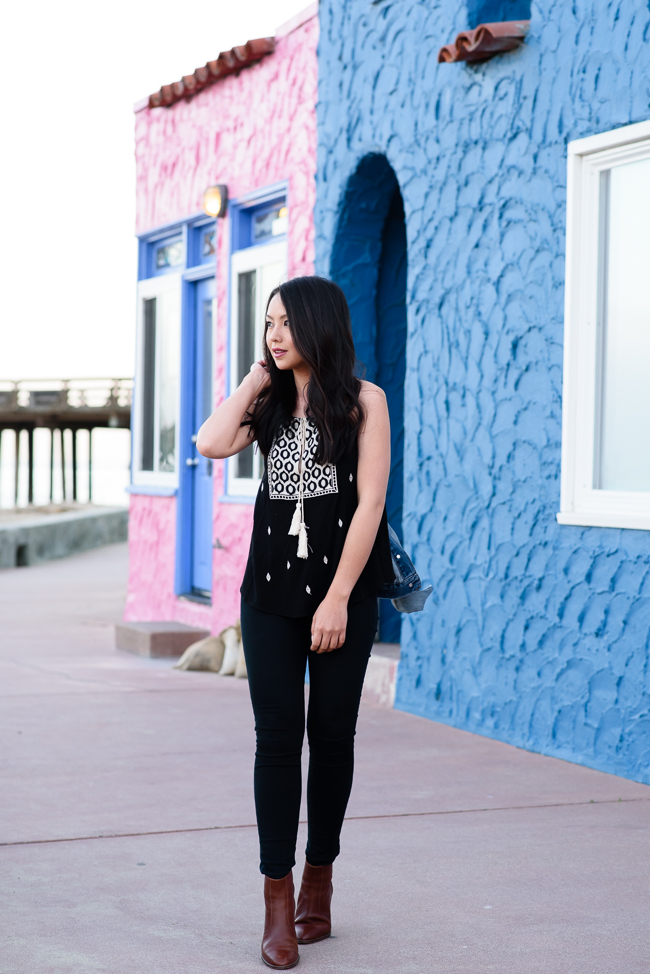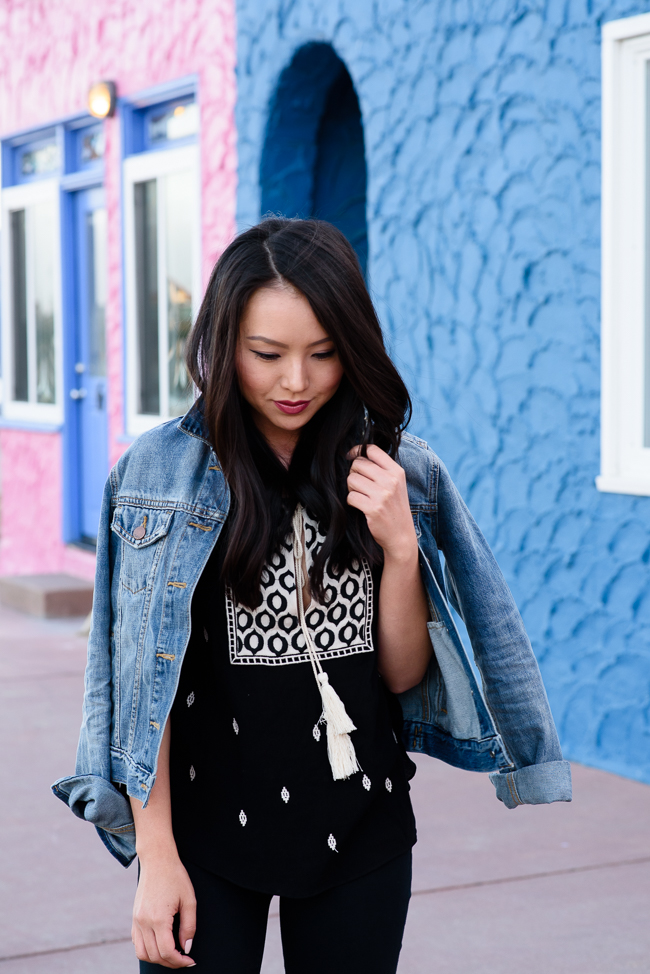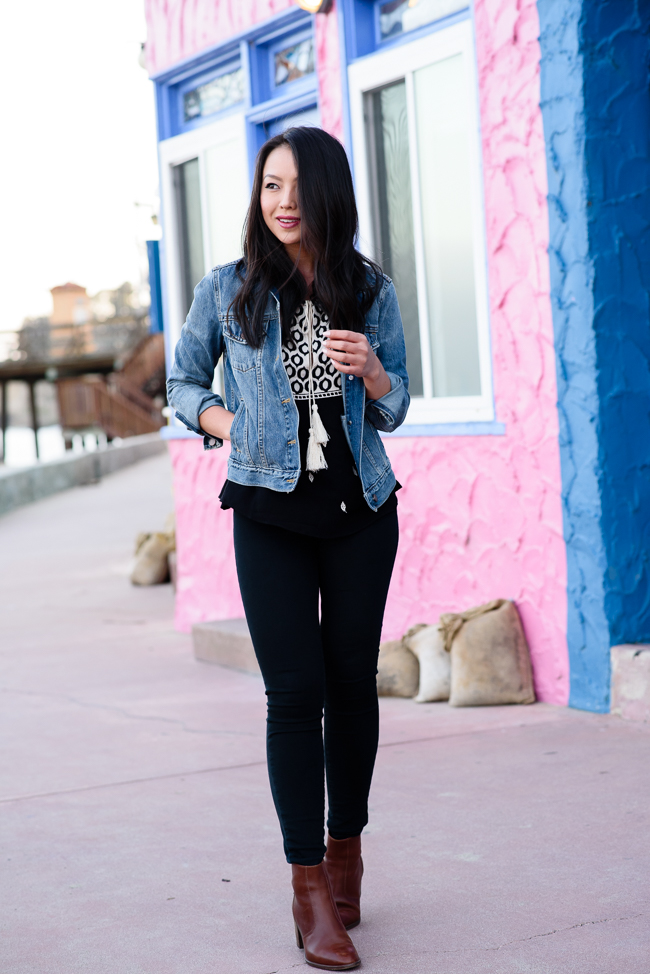 THML Top via Stitch Fix (shop tassel tops below), Gap Jacket,
Henry & Belle Jeans (best jeans ever!), Madewell Boots (on sale)
Last weekend we visited the town of Capitola which is about 10 minutes away from downtown Santa Cruz. I had been to the area before but never had a chance to explore. We stayed in the cutest b&b called, Inn at Depot Hill (stay tuned for a recap) and took a short stroll down to beach. Right past the strip of shops and restaurants, we spotted the tiny colorful boxes stacked in rows. The sight put a smile on my face and the sunset didn't hurt either. Definitely worth another day trip down there!
SHOP TASSEL TOPS