A few months ago. I went from working remotely to a full time gig in content marketing for a startup located in the heart of San Francisco. At times I miss working from home, but it doesn't compare to the daily face-to-face interactions I have with my coworkers. In the office, I'm surrounded with women who are motivated, kind and extremely active. They make time before work (or at lunch) to hit the gym or head straight to dance class when the day is over. For me, I incorporate exercise into my weekly routine while discovering hidden gems around San Francisco.
I've lived in 4 SF neighborhoods and each one has it's own quirks & personality. Case in point: the Lincoln Park Steps. It's a gorgeous sight to see on a gloomy day, but even better because they match my ensemble. Don't let the bright colorful mosaic fool you—these steps are not as sweet as they look. While moving up & down the stairs, I feel the gravity pulling me with it—fortunately the Sonar Capri support my every movement.
(Outfit: Sonar Capri, Sentry Hoodie Sweatshirt, New Balance 811 Sneaker)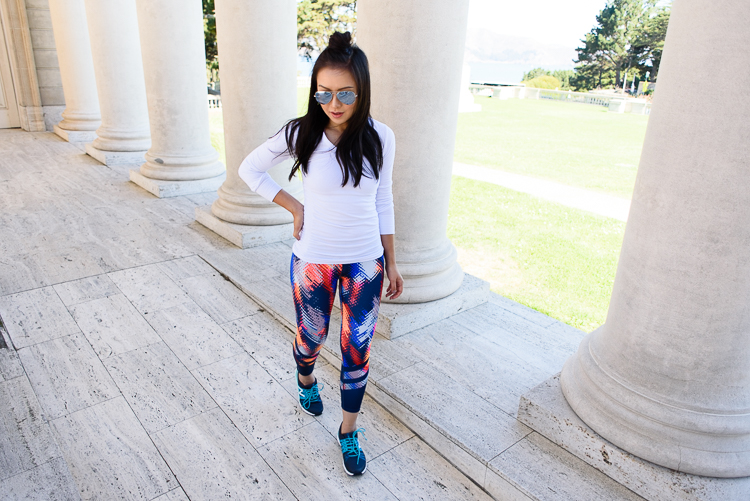 Next stop, the Legion of Honor. One of the best spots to snap a shot of the city, plus it's the perfect mid-jog location to stretch. It's generally pretty quiet around the museum, meaning I get to take in the sights and relax before the long trek down to the city streets. P.S. My first day wearing these pants, a bicyclist coasted by and shouted, "Nice Athleta tights!" 
(Outfit: Lava Sonar Capri, Pure Top, New Balance 811 Sneaker)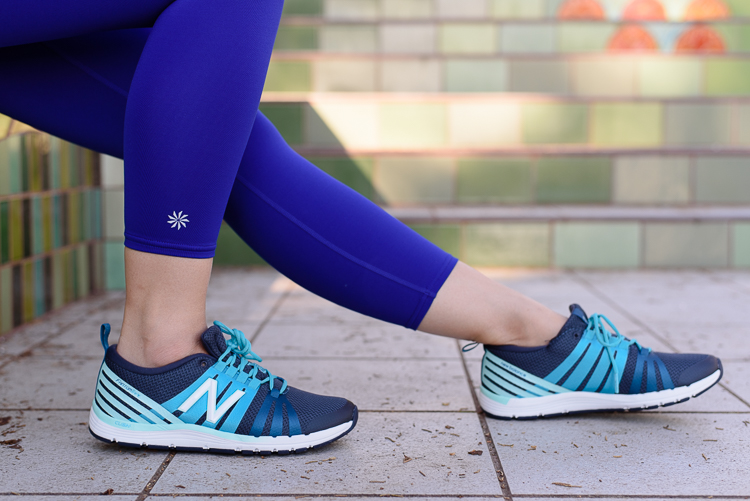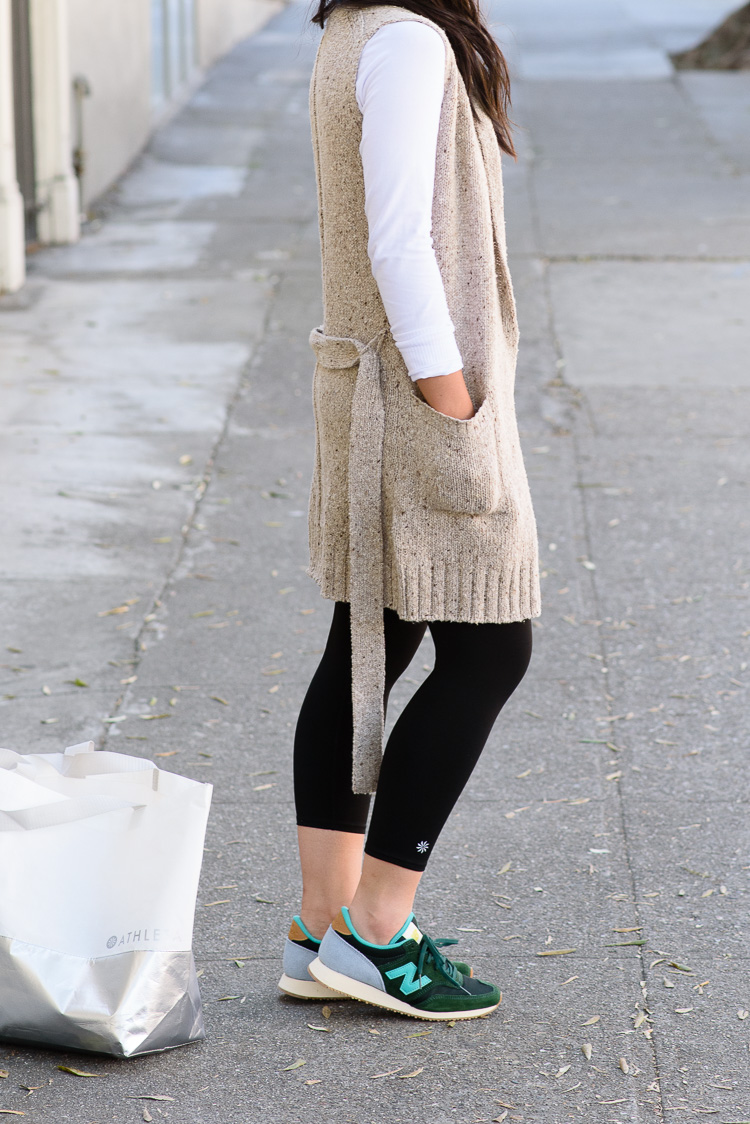 By the time Sunday rolls around, it's usually a laidback morning of errands, walking the dog and brunch. There are coffee shops around every corner and new restaurants to try each weekend. I keep things easy in low top kicks and black Sonar Capris. With fall in full swing, I've been adding classic outer layers to my wardrobe—loving the length and fit of the Passage Sweater Vest.
(Outfit: Sonar Capri, Pure Top, Passage Sweater Vest,  New Balance Cw260 Sneaker)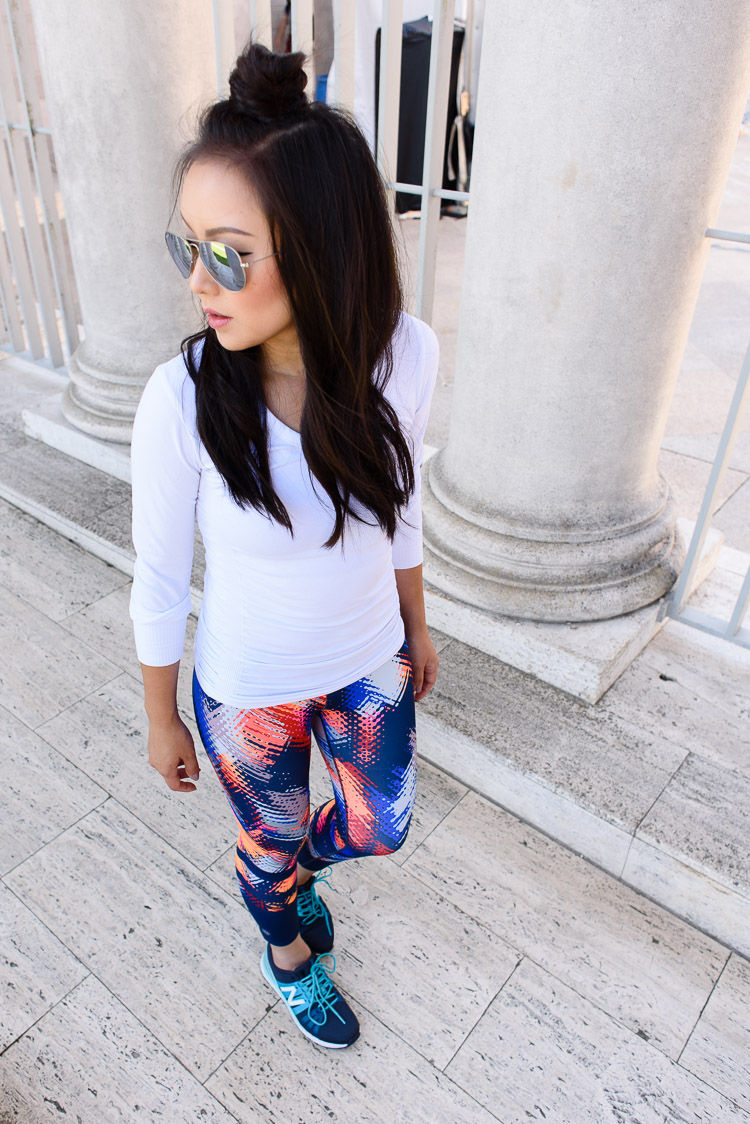 Even after 5 years of living in SF, I'm still discovering new places with interesting stories. Being able to visit each spot by foot is a luxury that I will never take for granted. 
SHOP ATHLETA