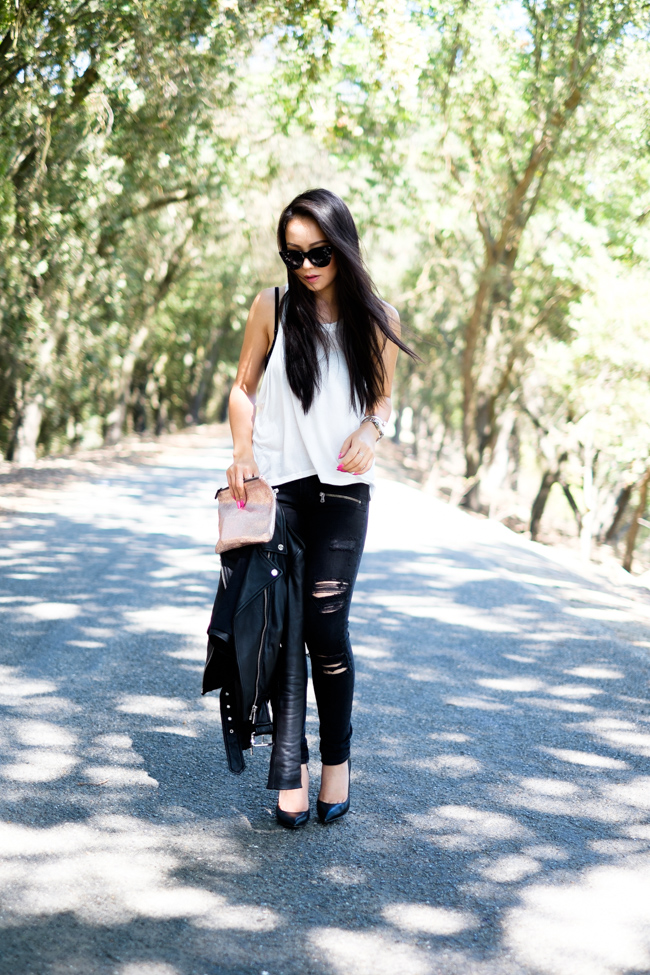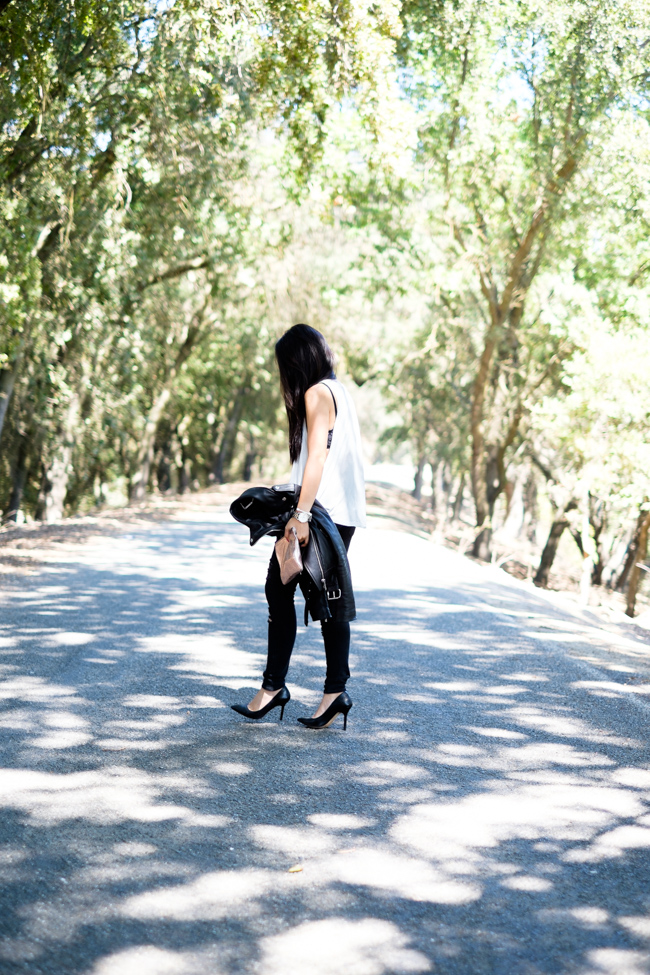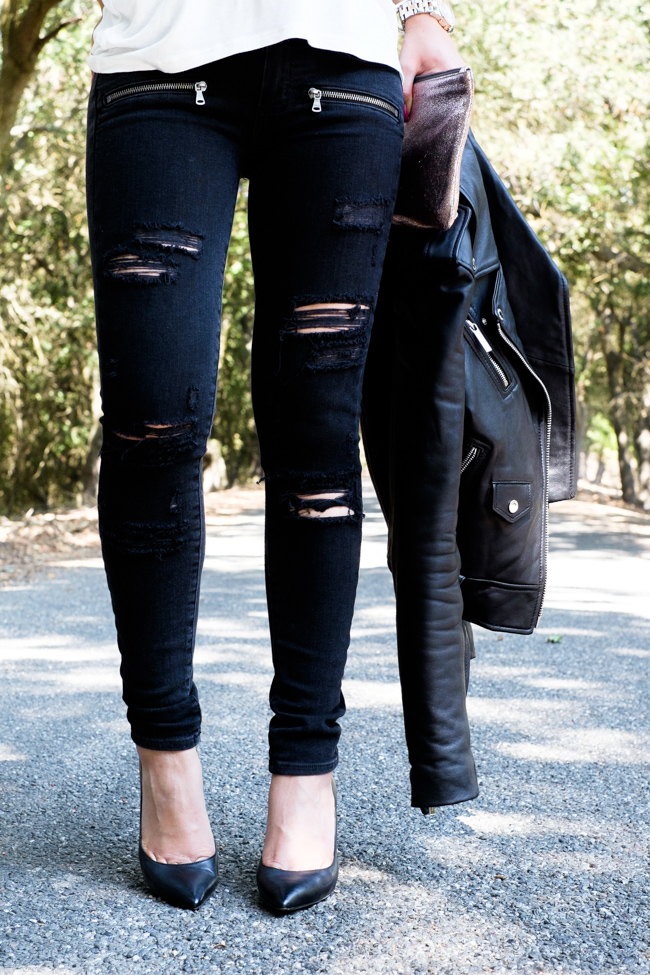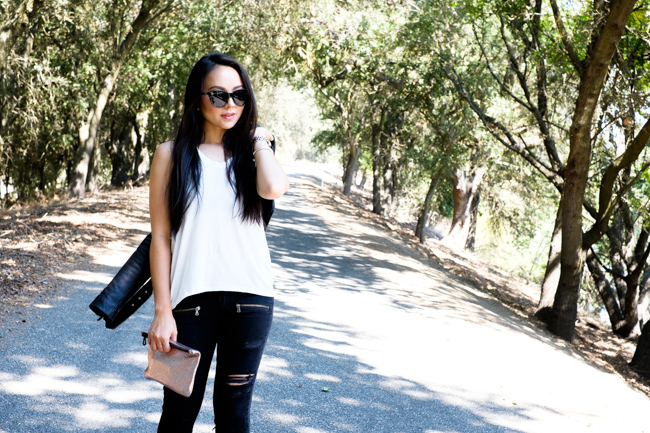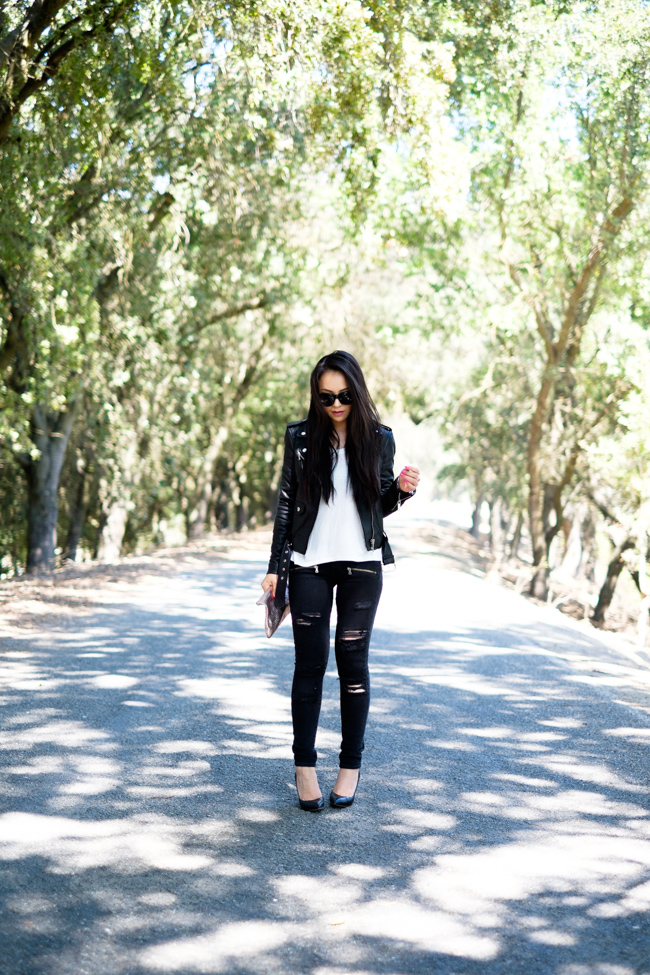 Paige Denim Jeans c/o, Michael Kors Jacket,
Charlotte Russe Tank c/o, Vince Camuto Heels, Le Specs Sunglasses
I visited my grandparents last weekend and the first thing my grandma asked me was, "what happened to your pants?" She seemed utterly concerned about the condition of my jeans. I told her that they're supposed to be that way and she gave me a tsk tsk, then moved on to discuss how long my hair is. Fortunately she didn't bring up my long nails and I escaped without her telling me I wear too much makeup. Gotta love her for keeping me grounded.  
SHOP THE LOOK