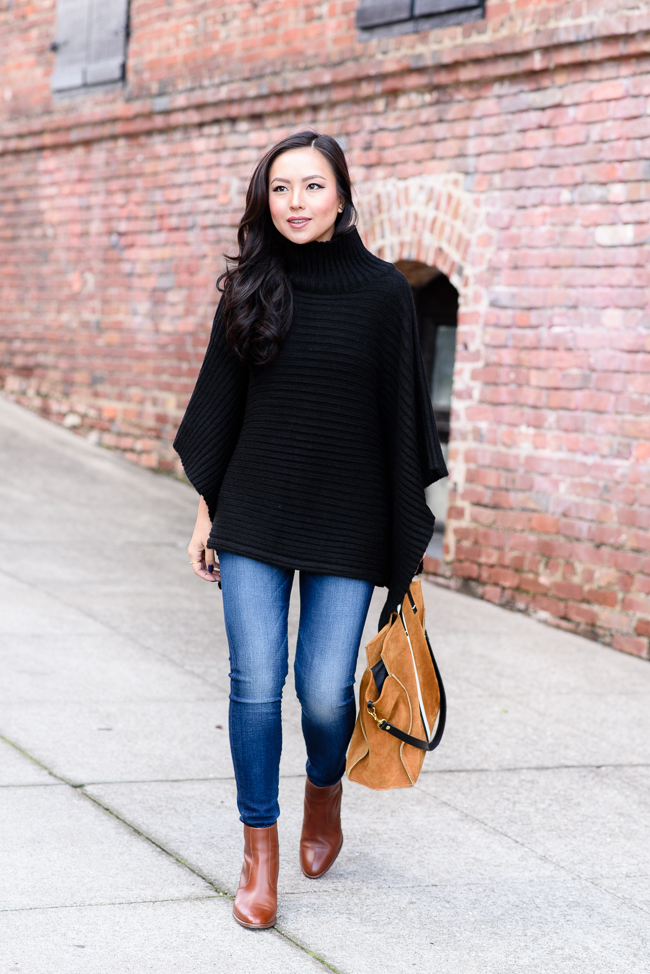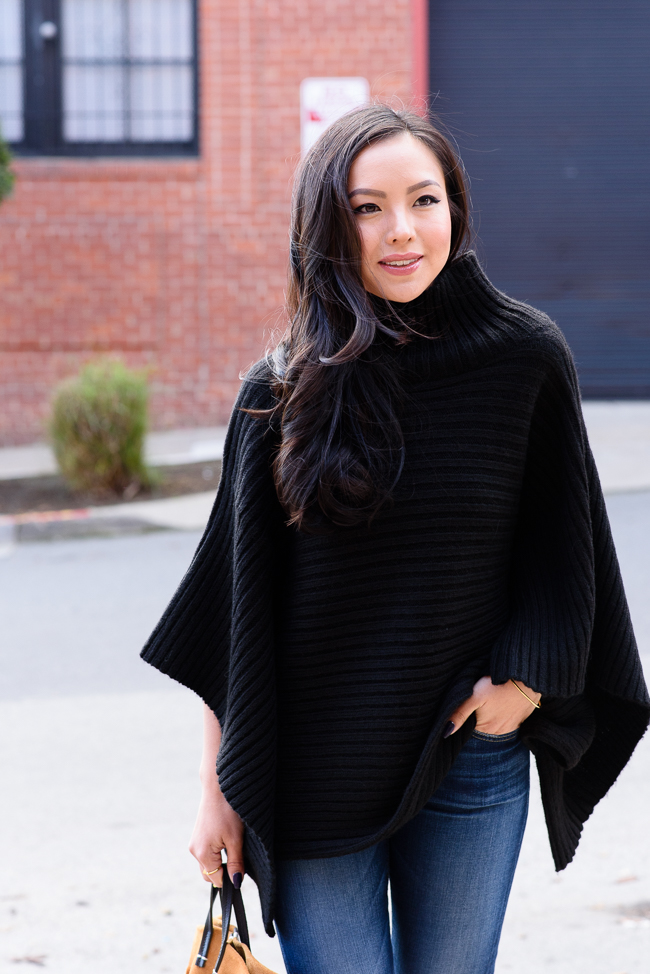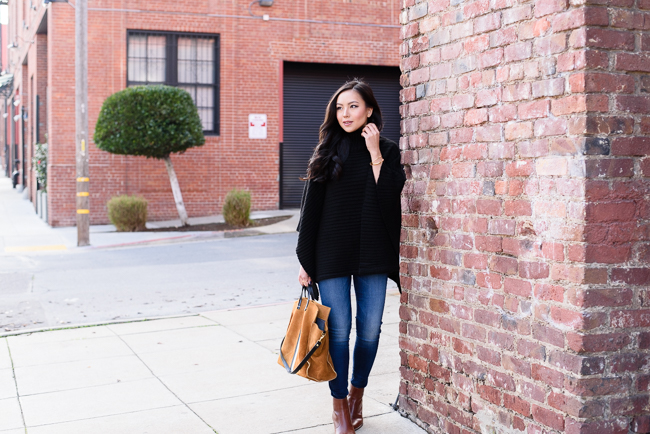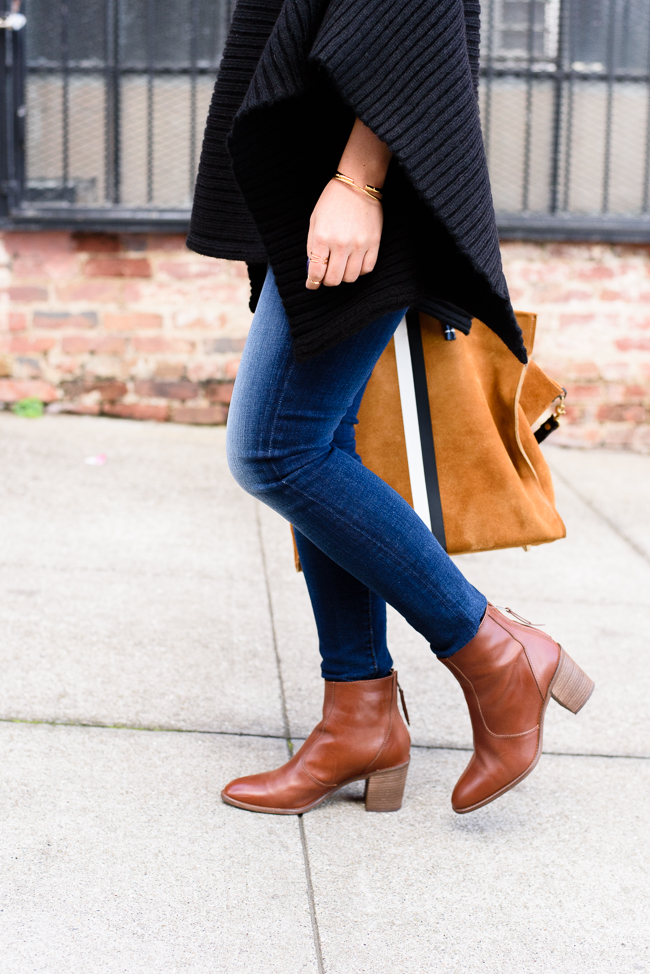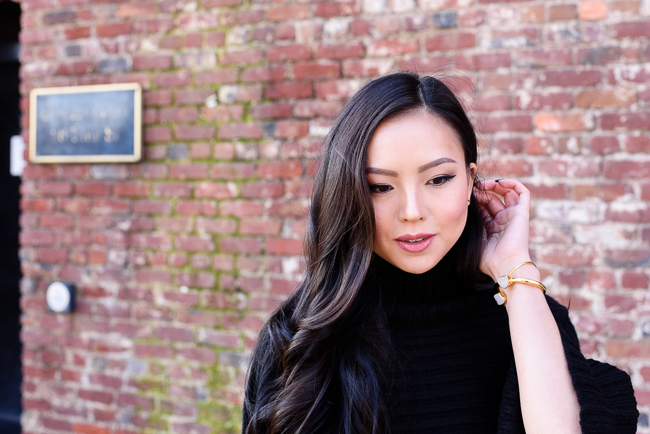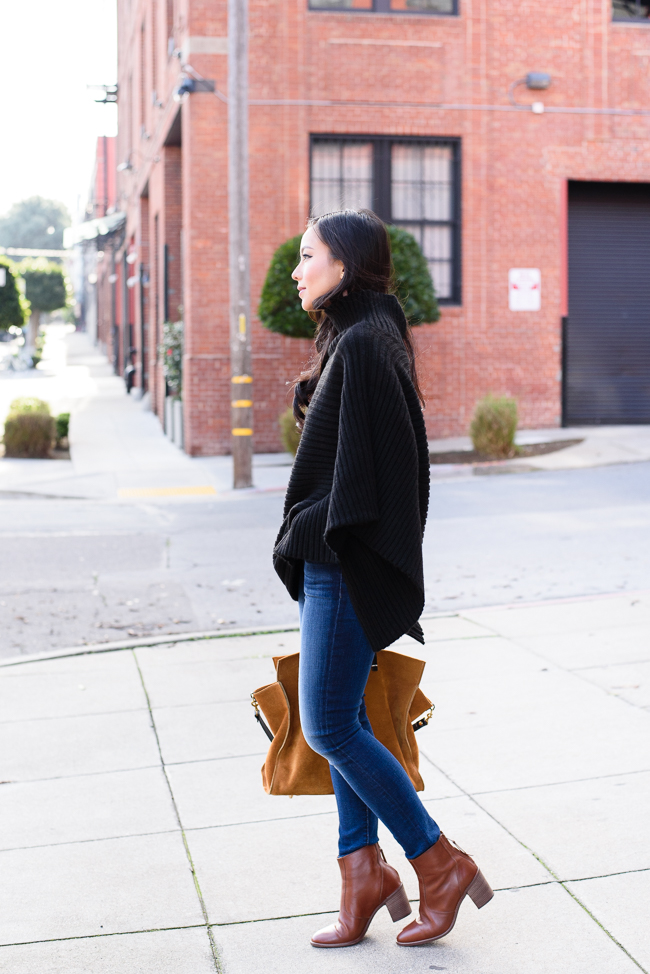 7 For All Mankind Jeans & Sweater c/o,
I can't wait cozy up next to the fireplace at the family cabin this Winter. That sounds way more appealing than the portable space heater I'm currently glued to. I'll be packing the essentials; s'more supplies, cinnamon apple cider and of course, this plush sweater poncho. Not only is it warm, but I can conveniently tuck in my arms in at a moment's notice when a chilly breeze blows by…kind of like a turtle. A very stylish turtle with a knack for neutrals and s'mores.
The 7FAM team has offered my readers an extra 10% off Winter Sale pieces when you use code WINTER10 (I've got my eye on these!). Visiting one of their stores soon? Be sure to show them this post on your phone at checkout to receive the same offer, now though 12/18. Stay warm and happy shopping!