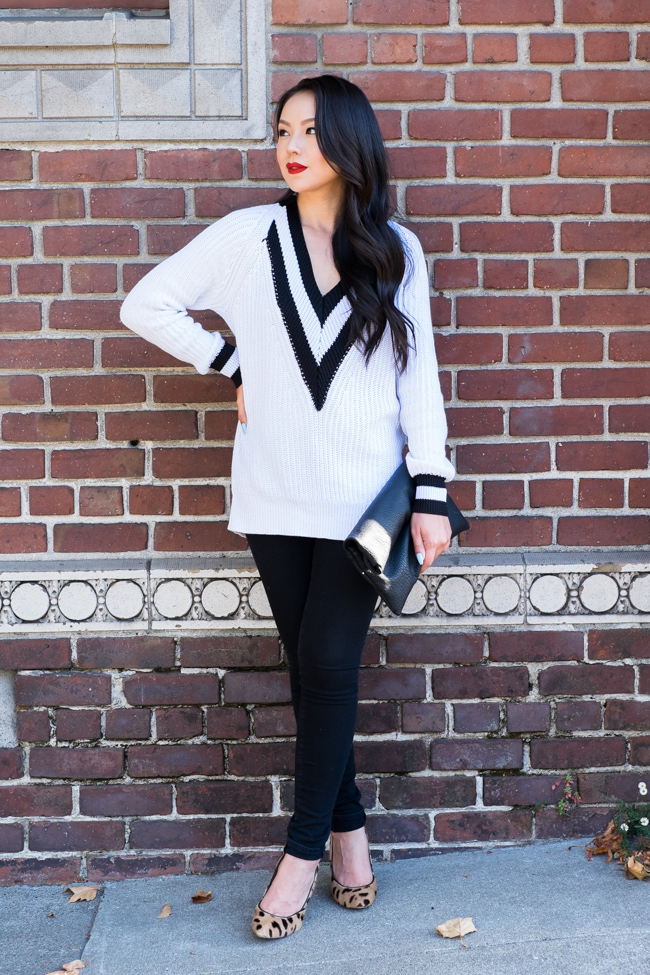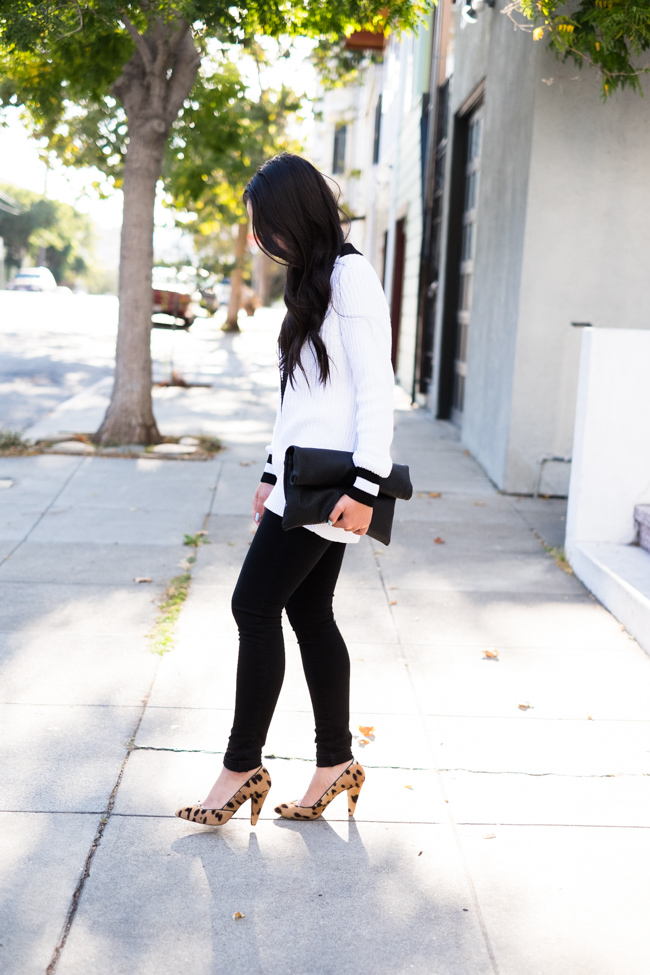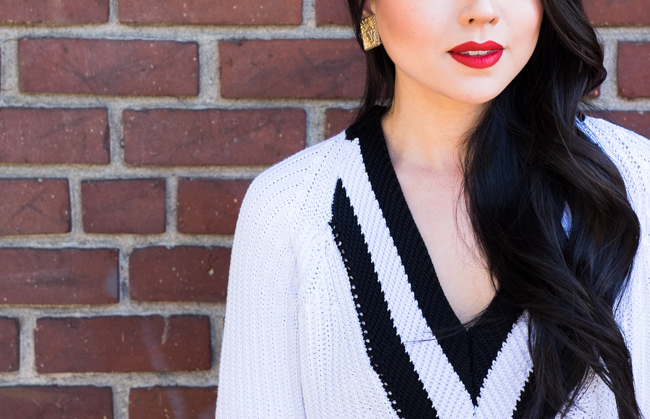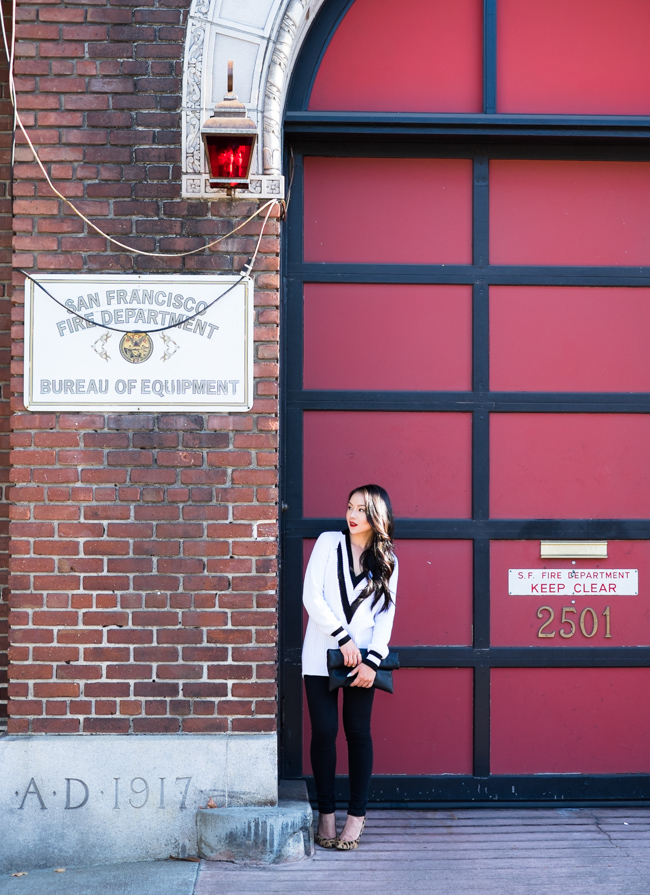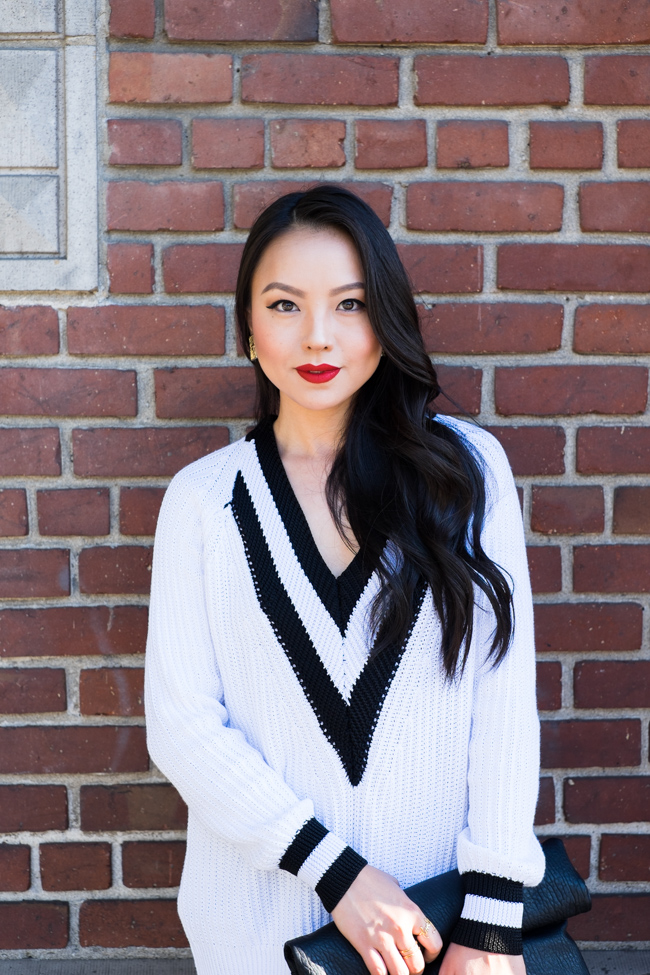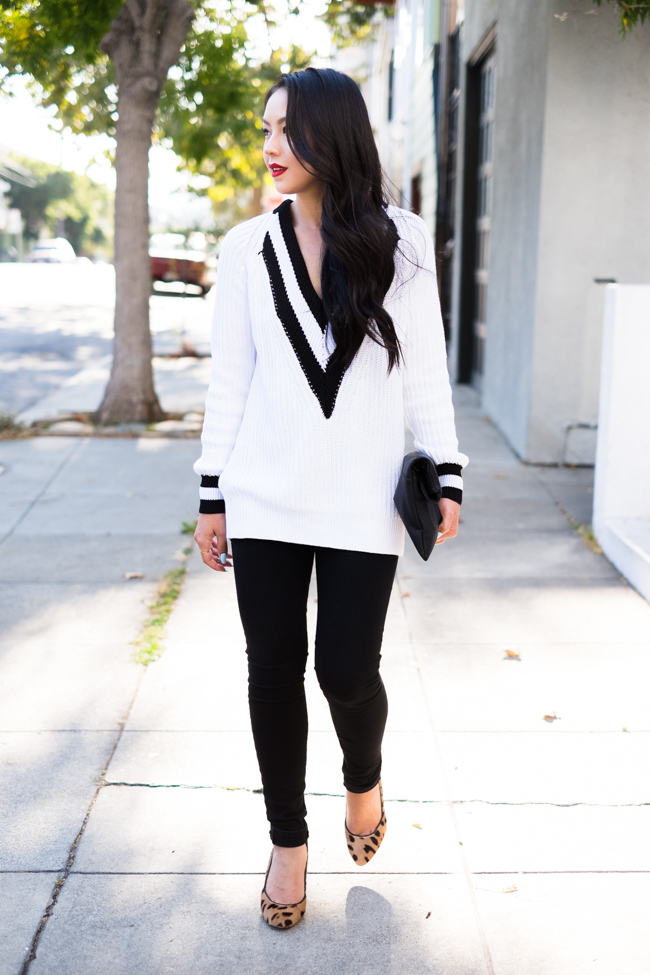 Ellison Sweater via Stitch Fix, Henry & Belle Jeans c/o,
Madewell Heels, Sweet & Spark Earrings (clip ons! love these) c/o
Tyler has a thing about v-neck shirts. Not for me, for him. He can't stand his shirts being too low cut (so conservative!). Every time he tries on a deep v-neck, he has to make a point of mentioning  it – "look deep v". Naturally when I threw on this oversized sweater, I couldn't help but to think, DEEP V.
Have a wonderful Labor Day weekend!