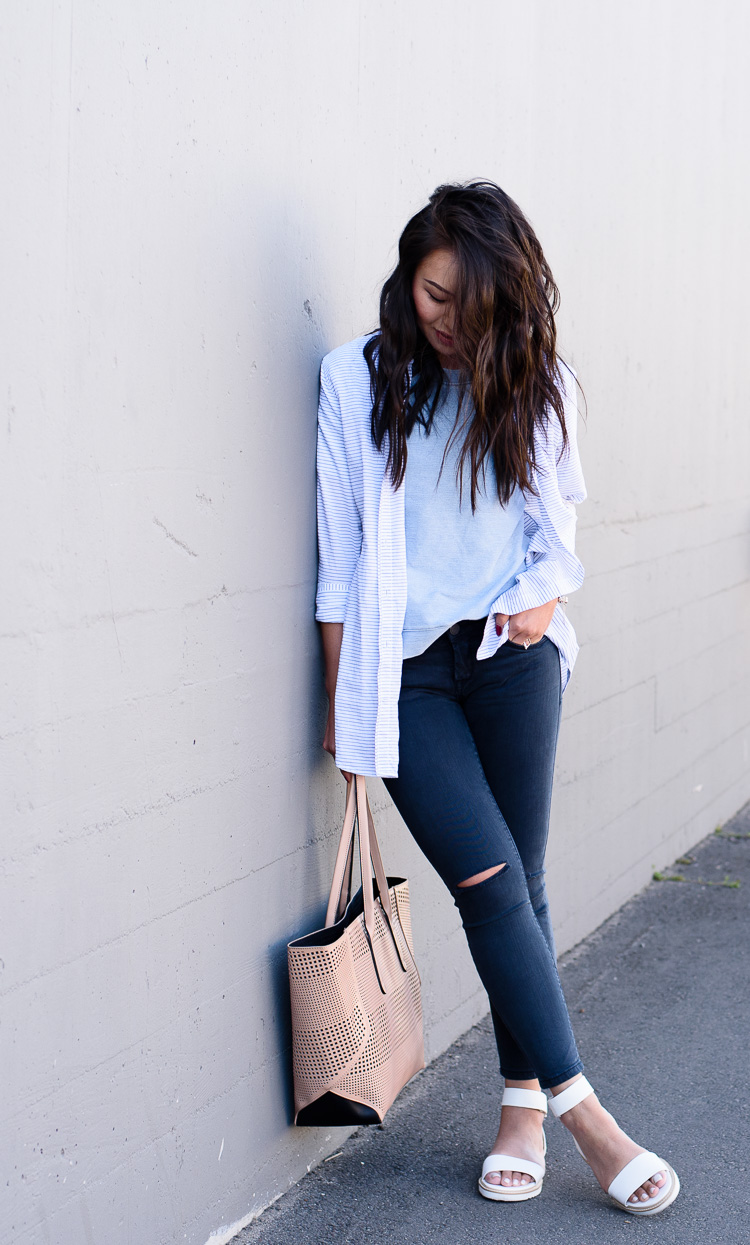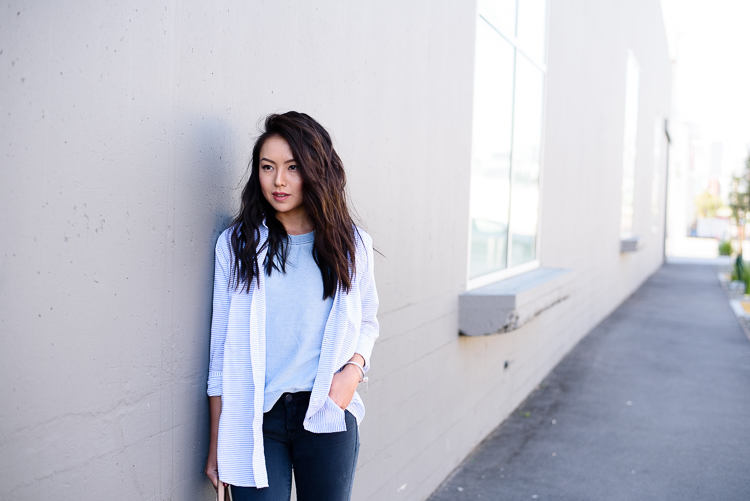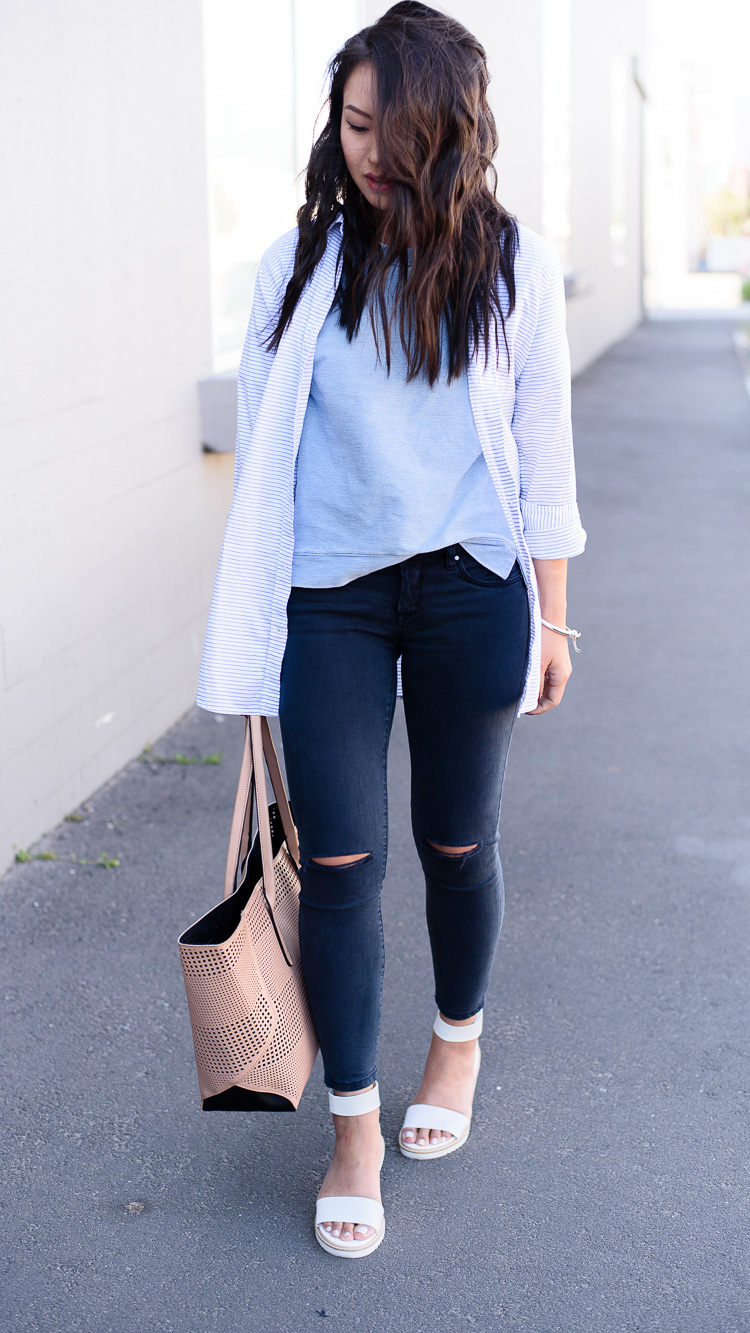 Banana Republic Shirt (similar) & Top,
Blank NYC Jeans (similar), BC Footwear Sandals c/o, Zara Bag (similar)
Holy smokes – it's July 31st. To be honest, I was hoping the month would fly because I've got some fun things happening in August. Not to mention i'll be celebrating a birthday next week, which means I'll have an excuse to eat lots of carbs. 
Happy Friday and hello, August!
SHOP THE LOOK