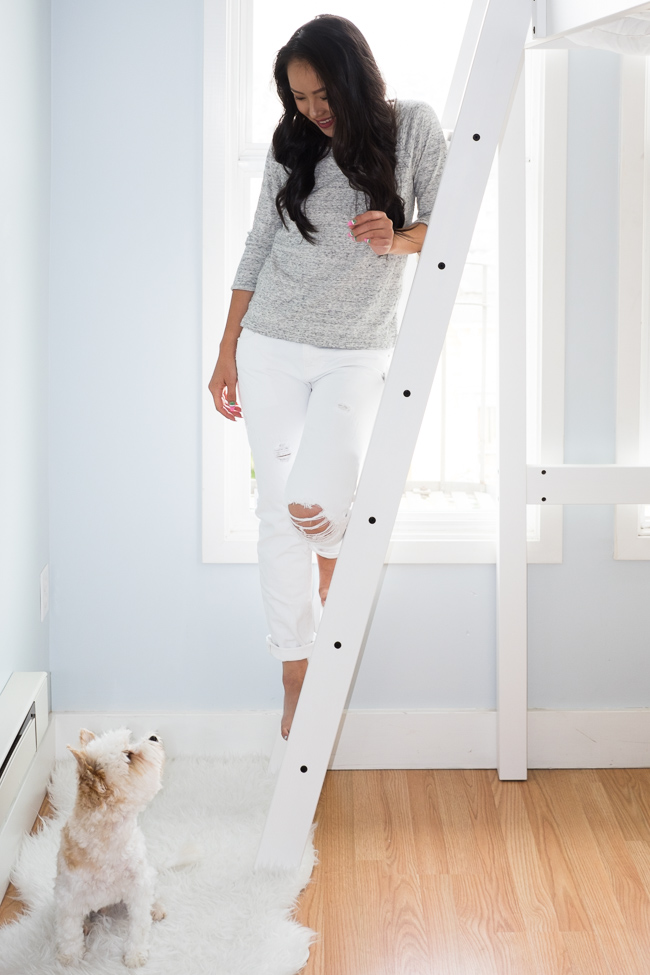 Back in October we took a peek into my  bedroom/office, but what you didn't see was the actual bed. That's because it's located eight feet above the floor on stilts. That's right, I sleep in an adult bunk bed. With angled walls and my massive amounts of stuff, I needed a way to maximize the small bedroom. Fortunately, this apartment has high ceilings, meaning I'm not bonking my head when I wake up from a nightmare.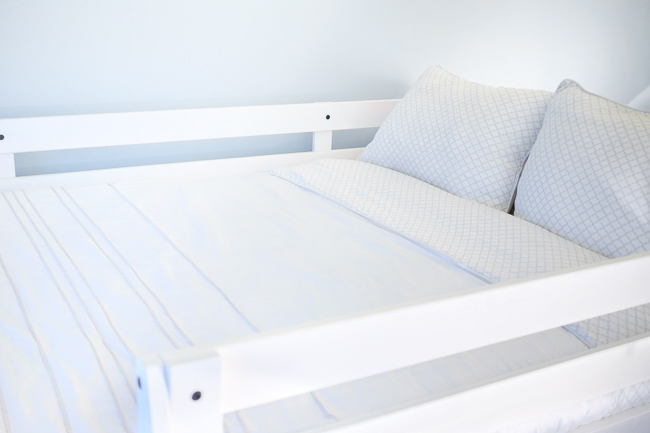 I had to nix the fancy-oversized-throw-pillows merely for the lack of space up there. To create a less claustrophobic feel, I wanted bright and airy bedding that would open up the room for an inviting, fresh vibe. I absolutely love the feel of these Crane & Canopy sheets – they honestly feel like a blanky from my childhood.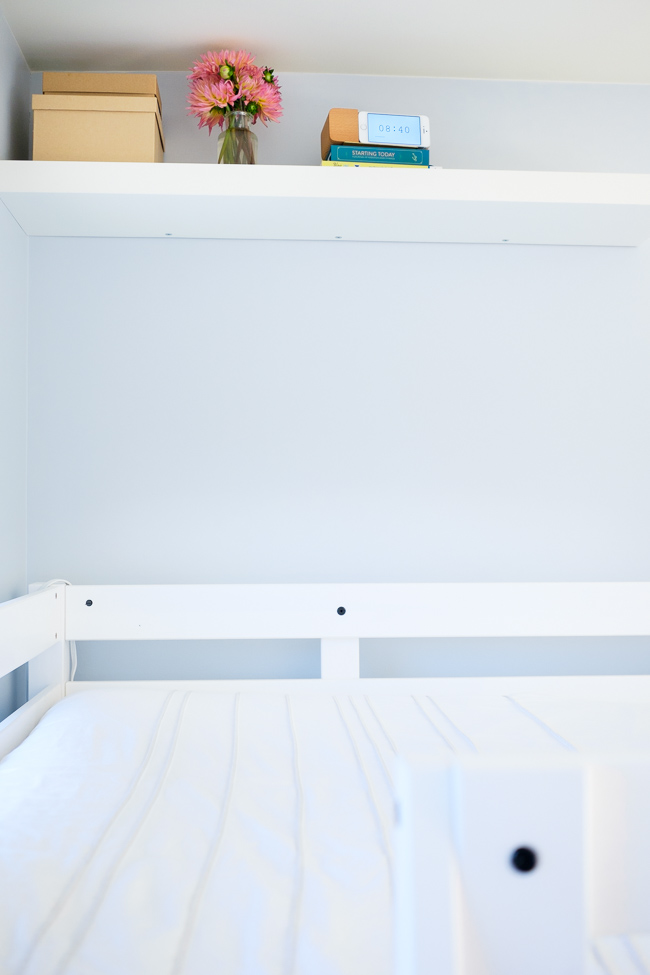 The stitching towards the bottom of the duvet adds texture without overpowering the entire loft. I love ALL white, but wanted to  lose the hotel feel by going with a subtle grey pattern.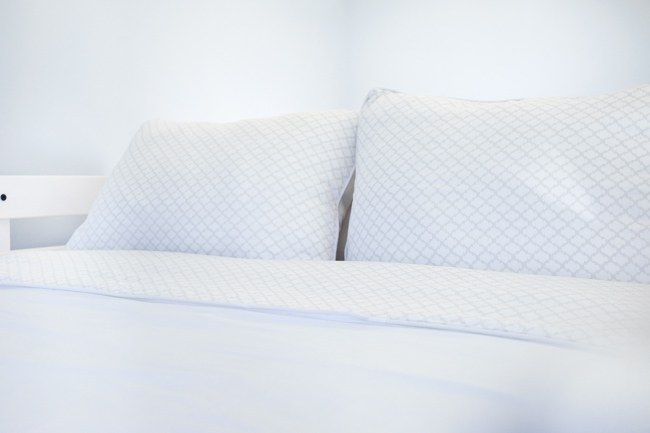 My favorite part about Crane & Canopy (besides the reasonable prices) is that a portion of the proceeds are donated to A Safe Night's Sleep, which benefits women and children affected by domestic violence.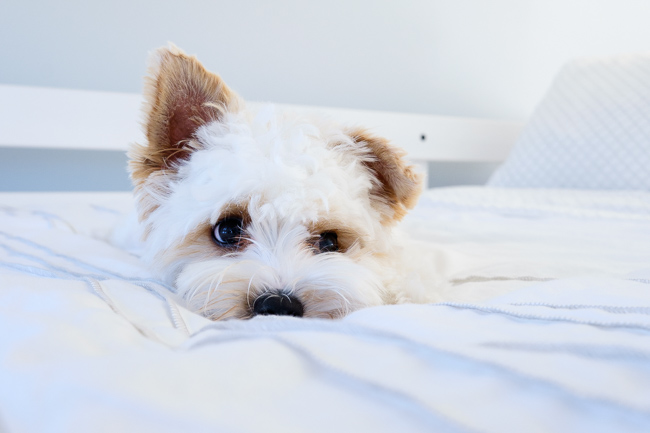 James Franco approved. 
Now that you've seen my bedroom, office and living room (will need to update this one – lots of changes!), it's time to tackle the kitchen. Yikes!