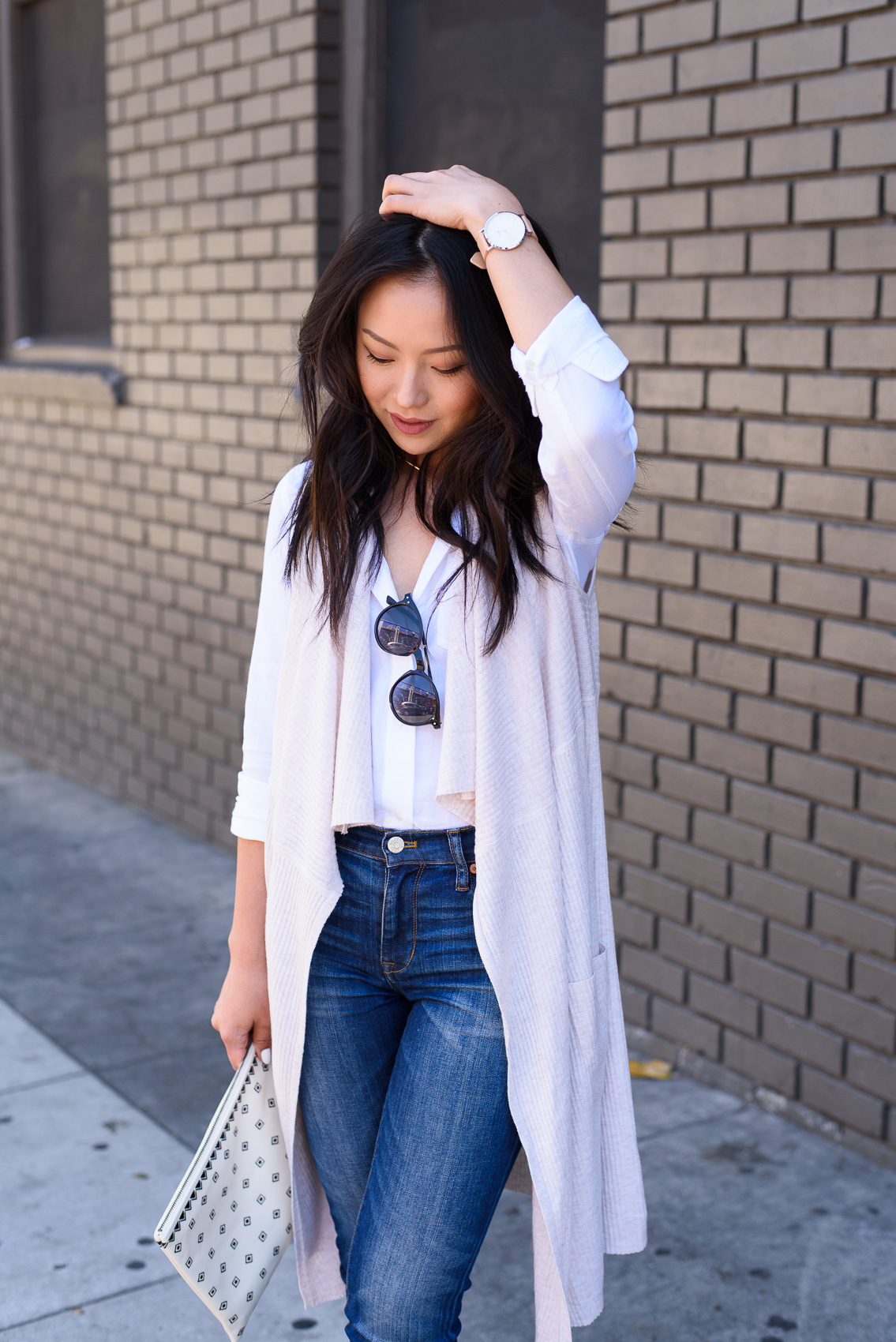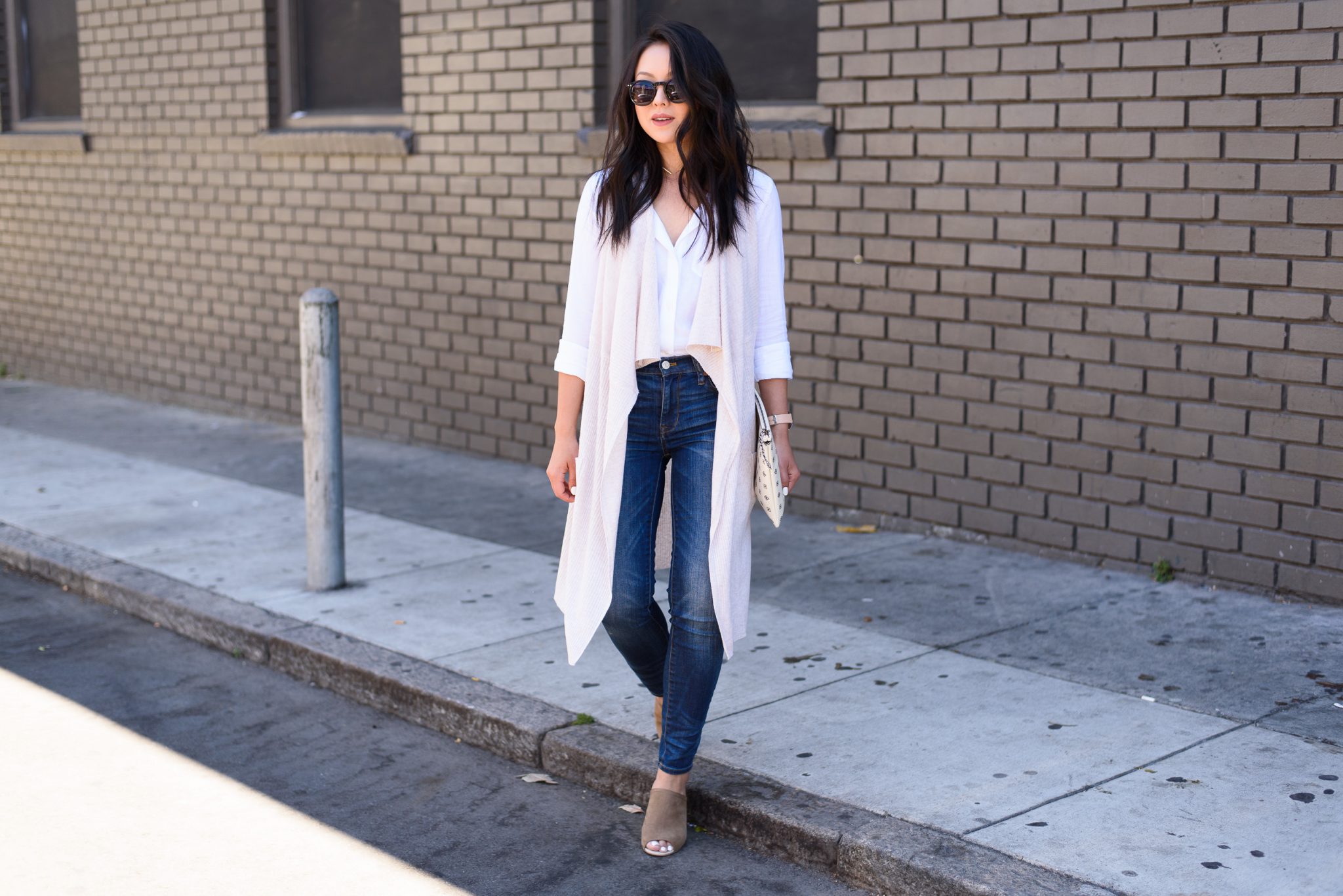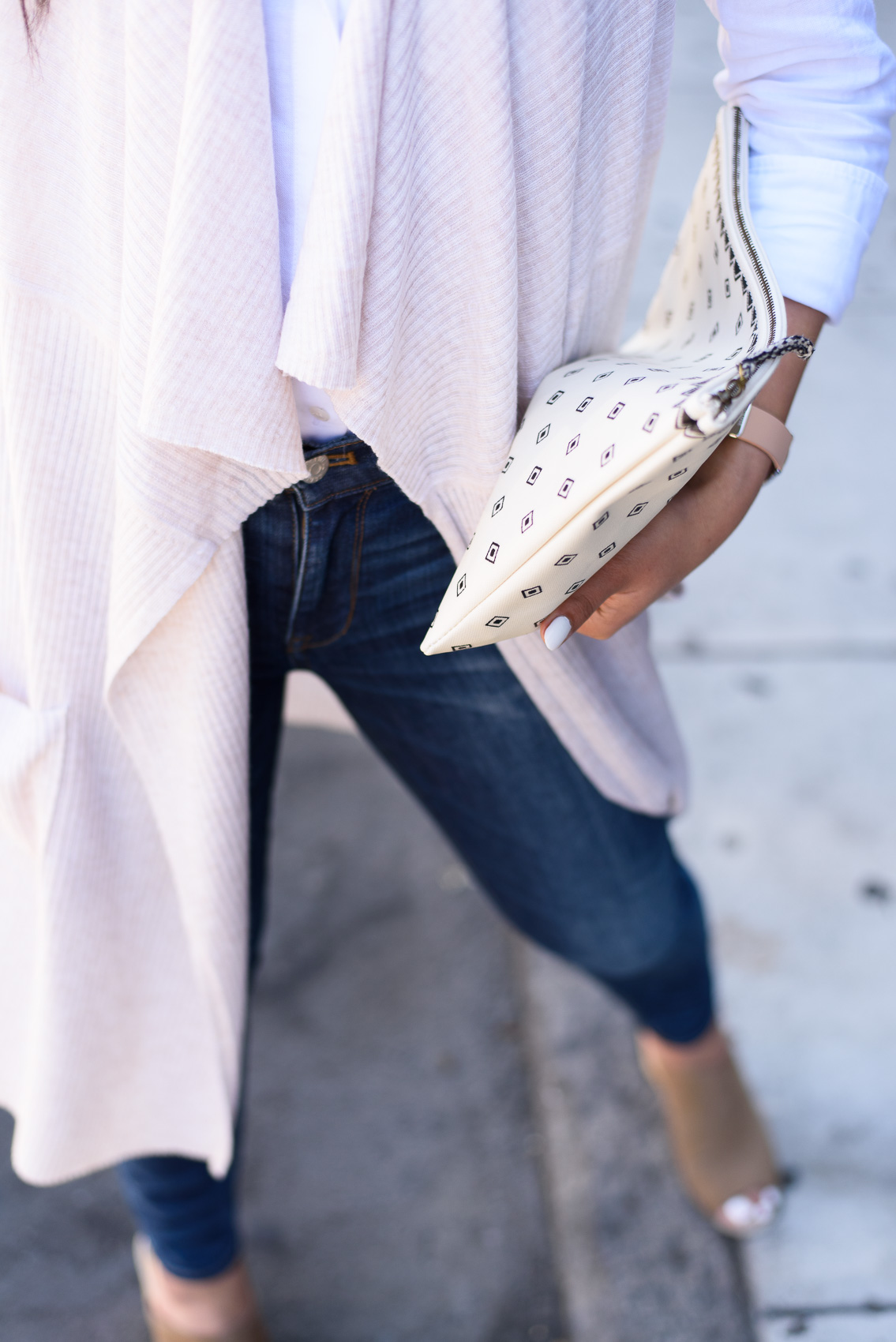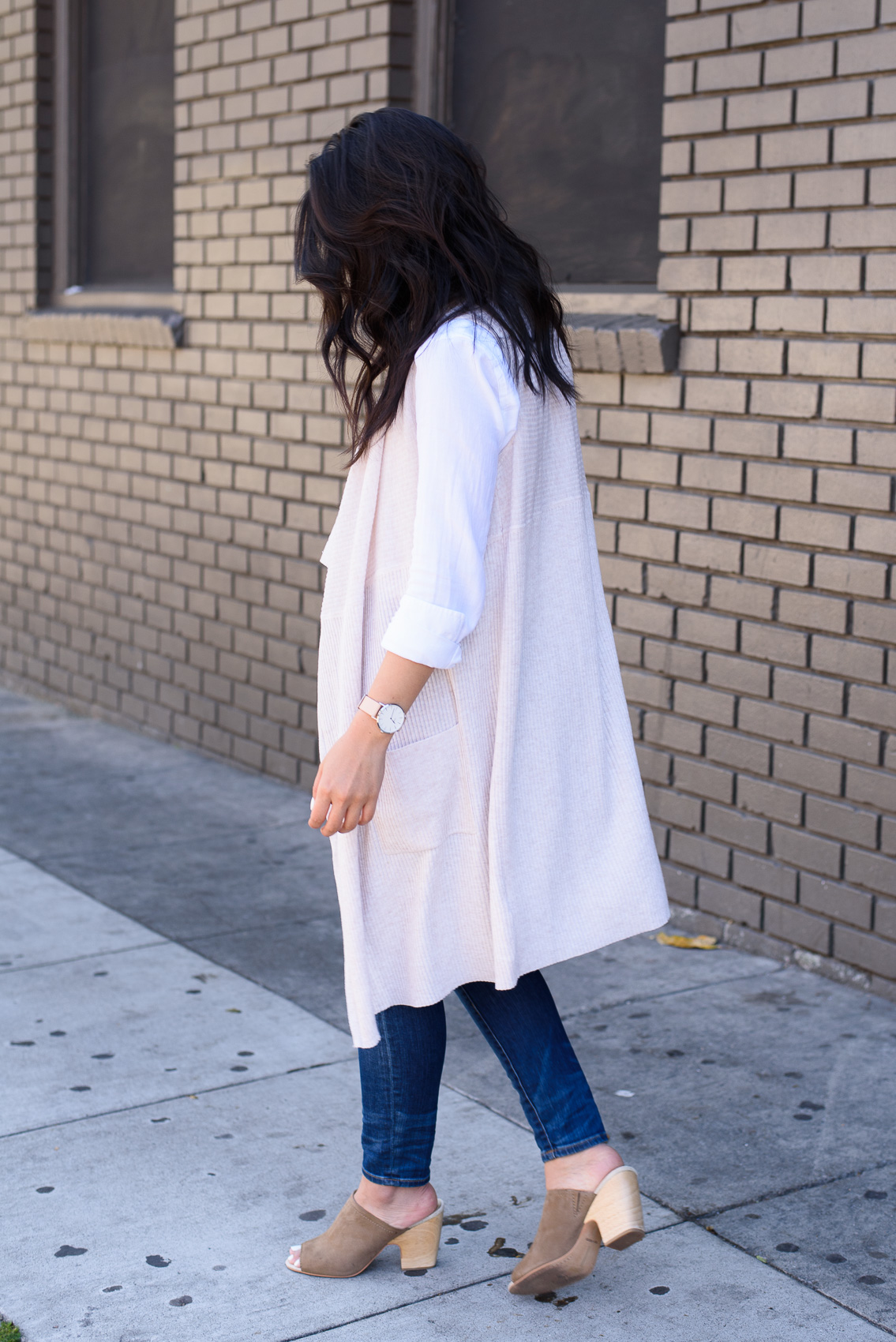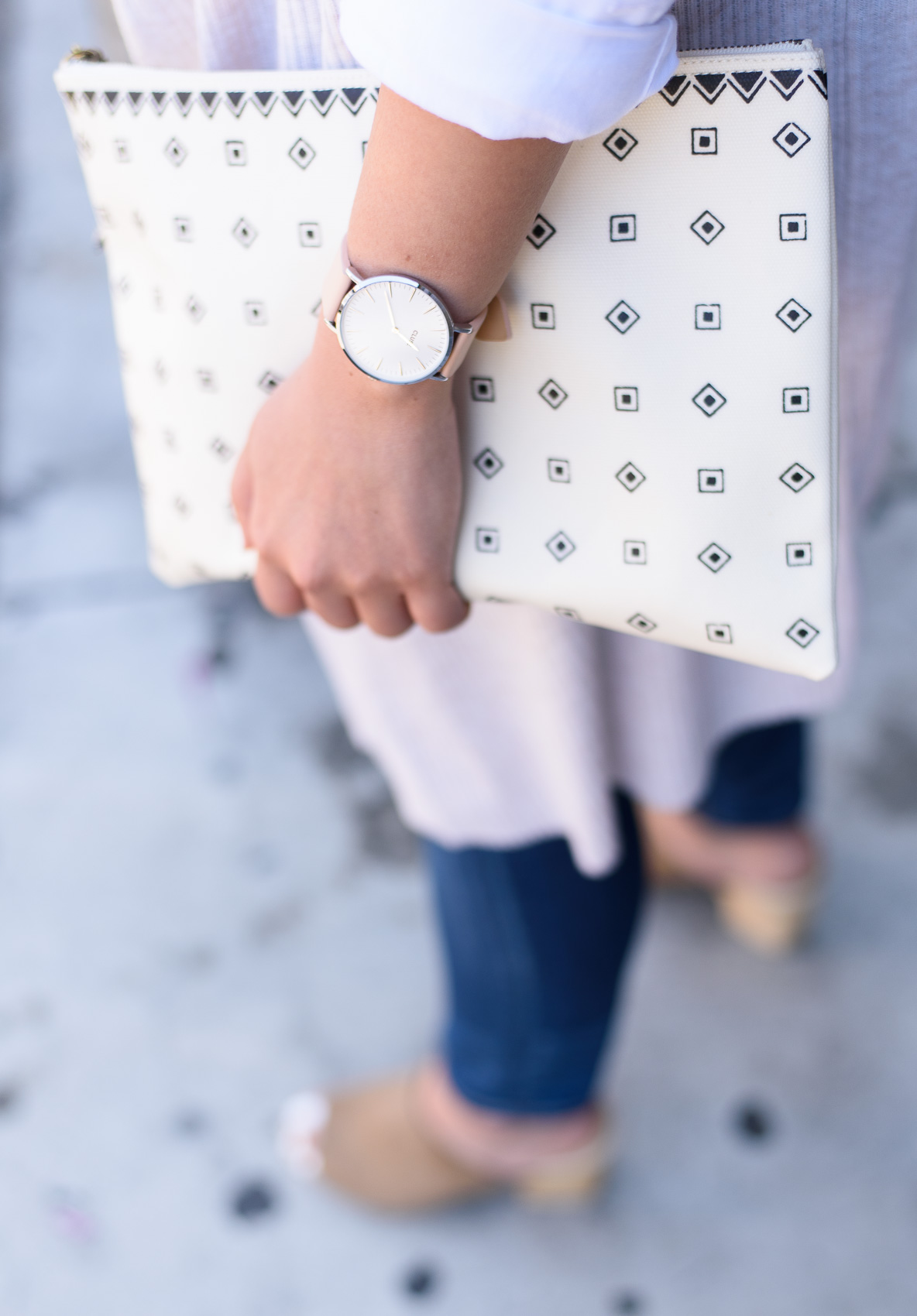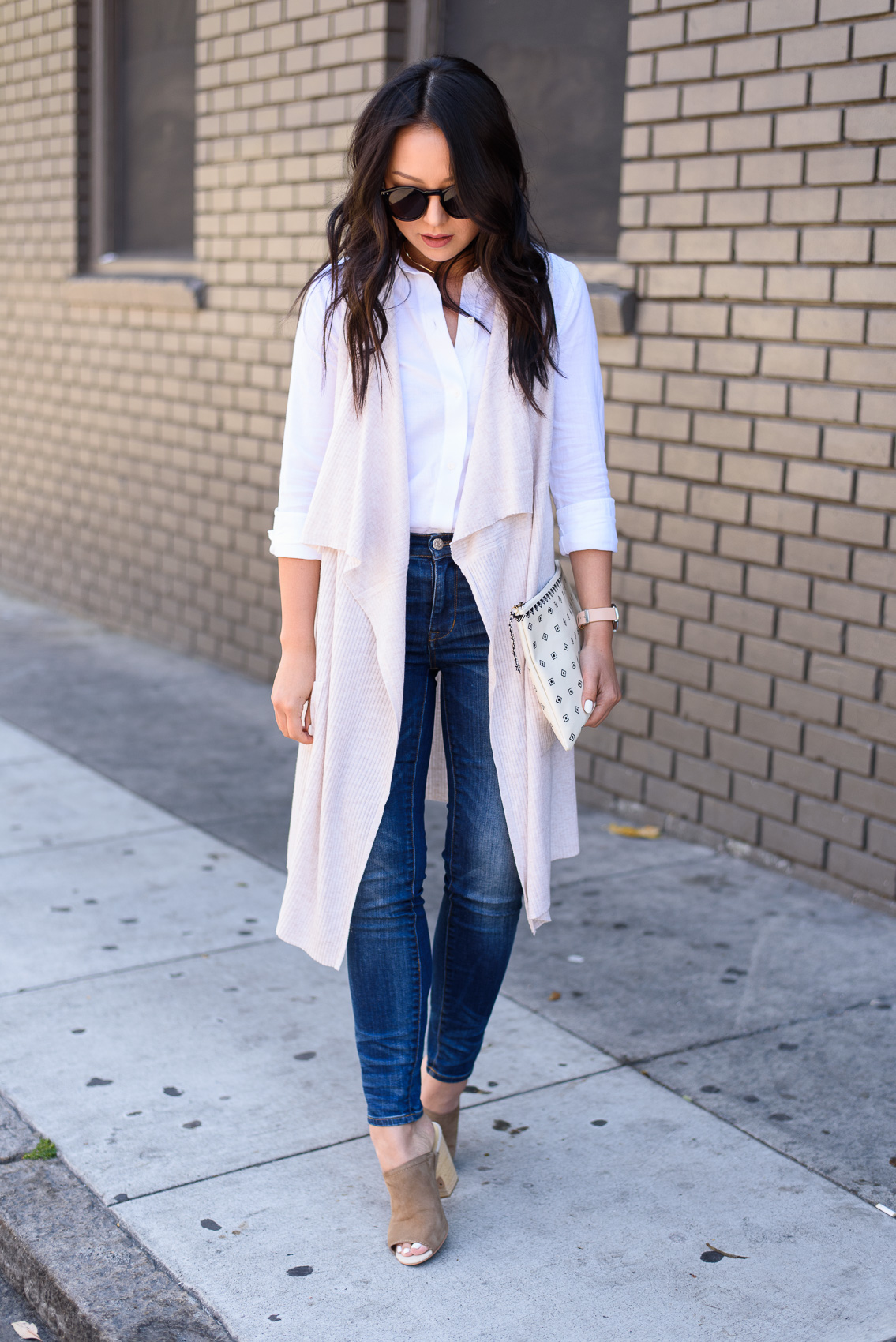 Topshop Waterfall Sleeveless Cardigan, Madewell White Tie-Front Shirt c/o,
Madewell High Rise Skinny Jeans, Madewell Pom-Pom Pouch c/o,
Dolce Vita Tegan Peep Toe Mule via Stitch Fix
A few things about this outfit: 1) I made this somewhat-basic top even more basic by tucking in the tie. And 2) the dog decided this clutch was a chew toy and tore the pom-pom to shreds. I remember when it happened—last Friday, the room was quiet… a little too quiet. We scanned the area and found him covered in yarn (caught red-pawed!). After a light scolding, he told me it was okay, but I should never leave my things on the floor again. He sure showed me. 
SHOP THE LOOK