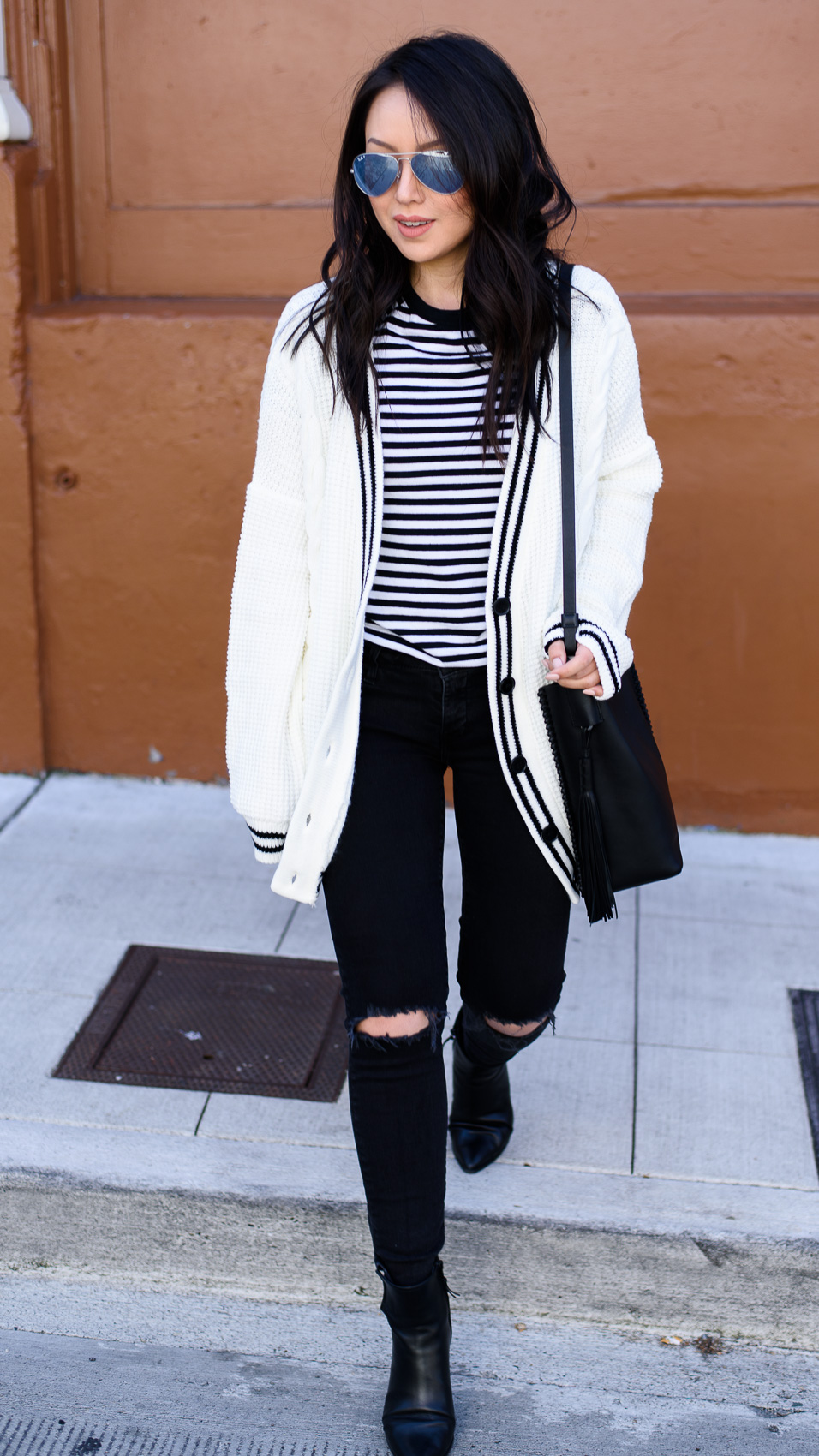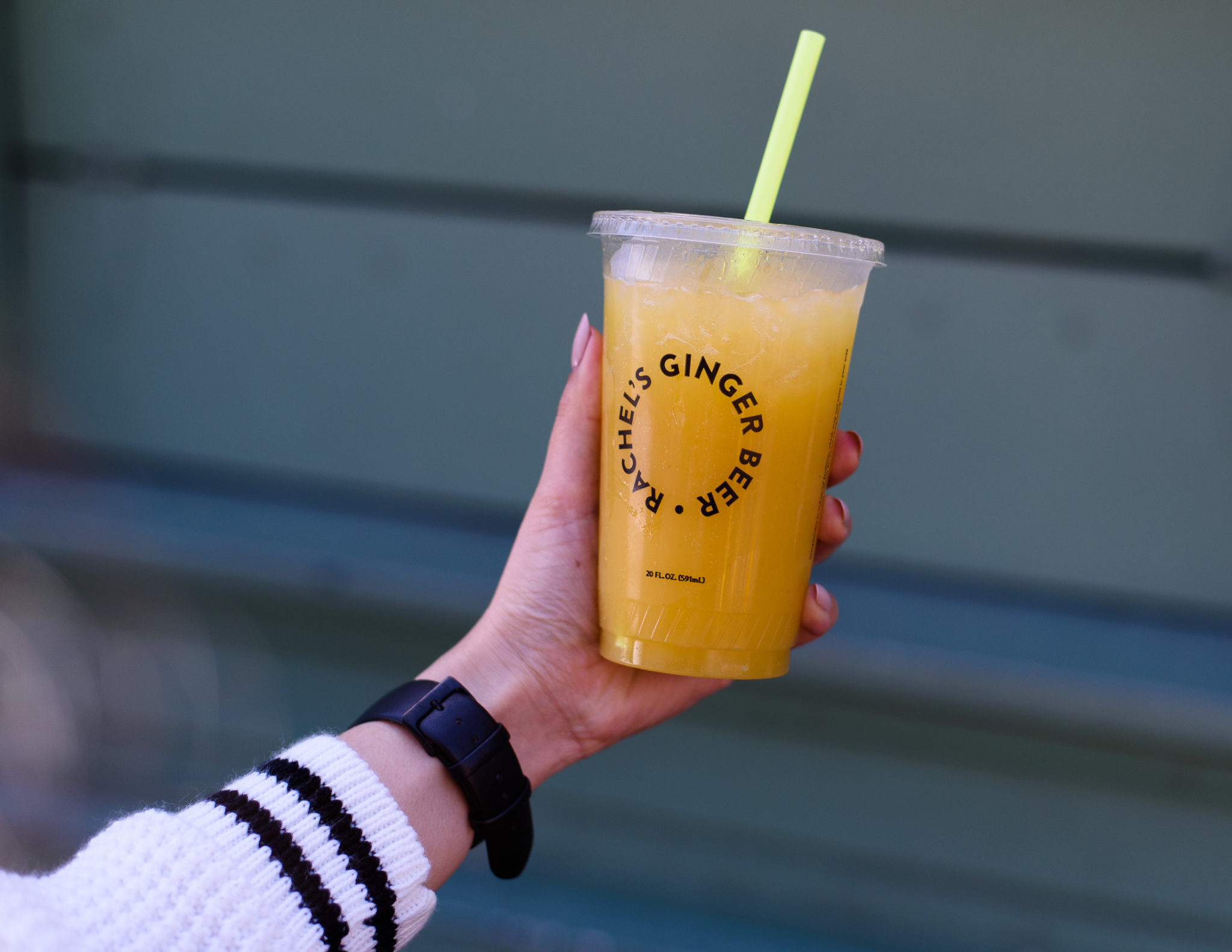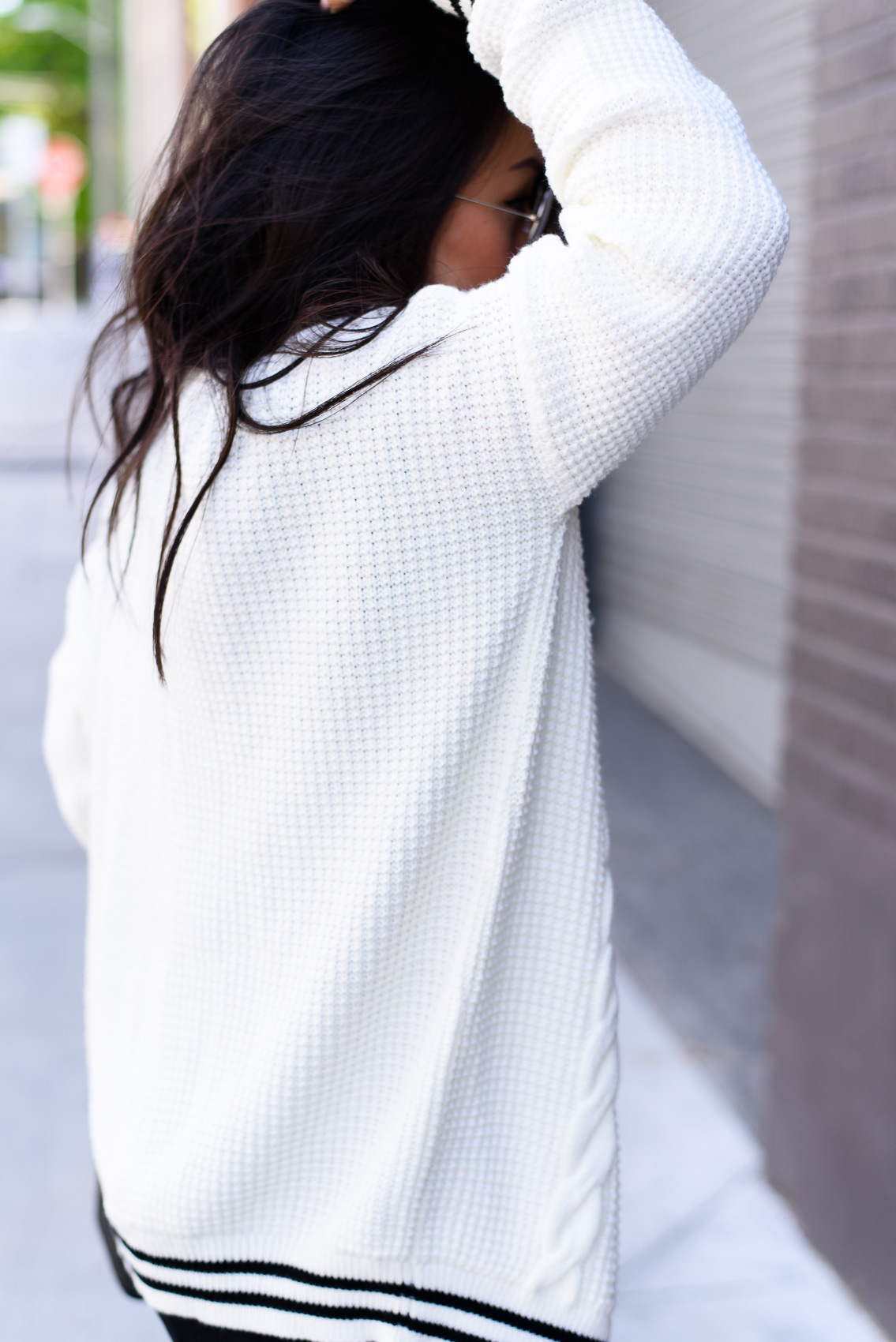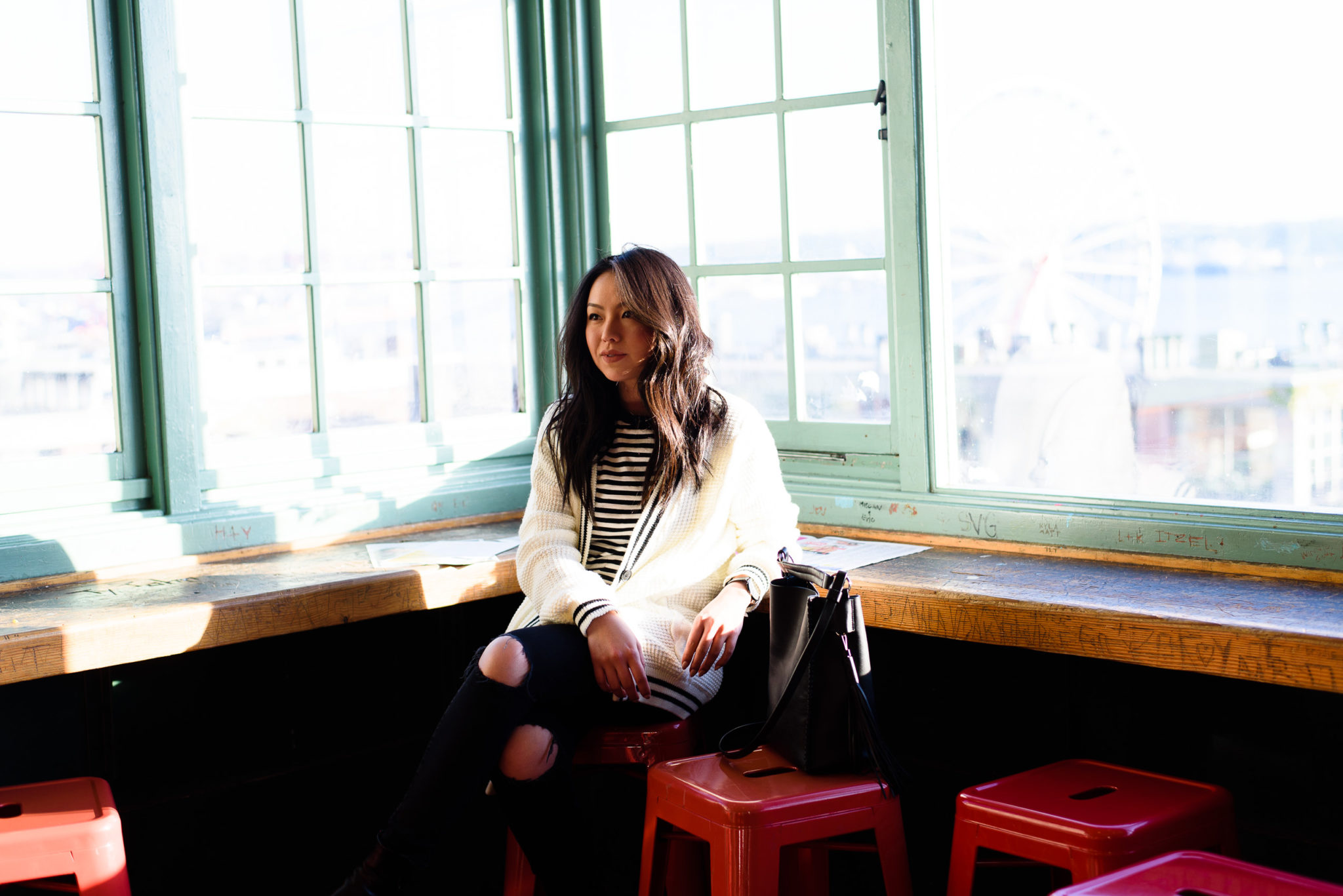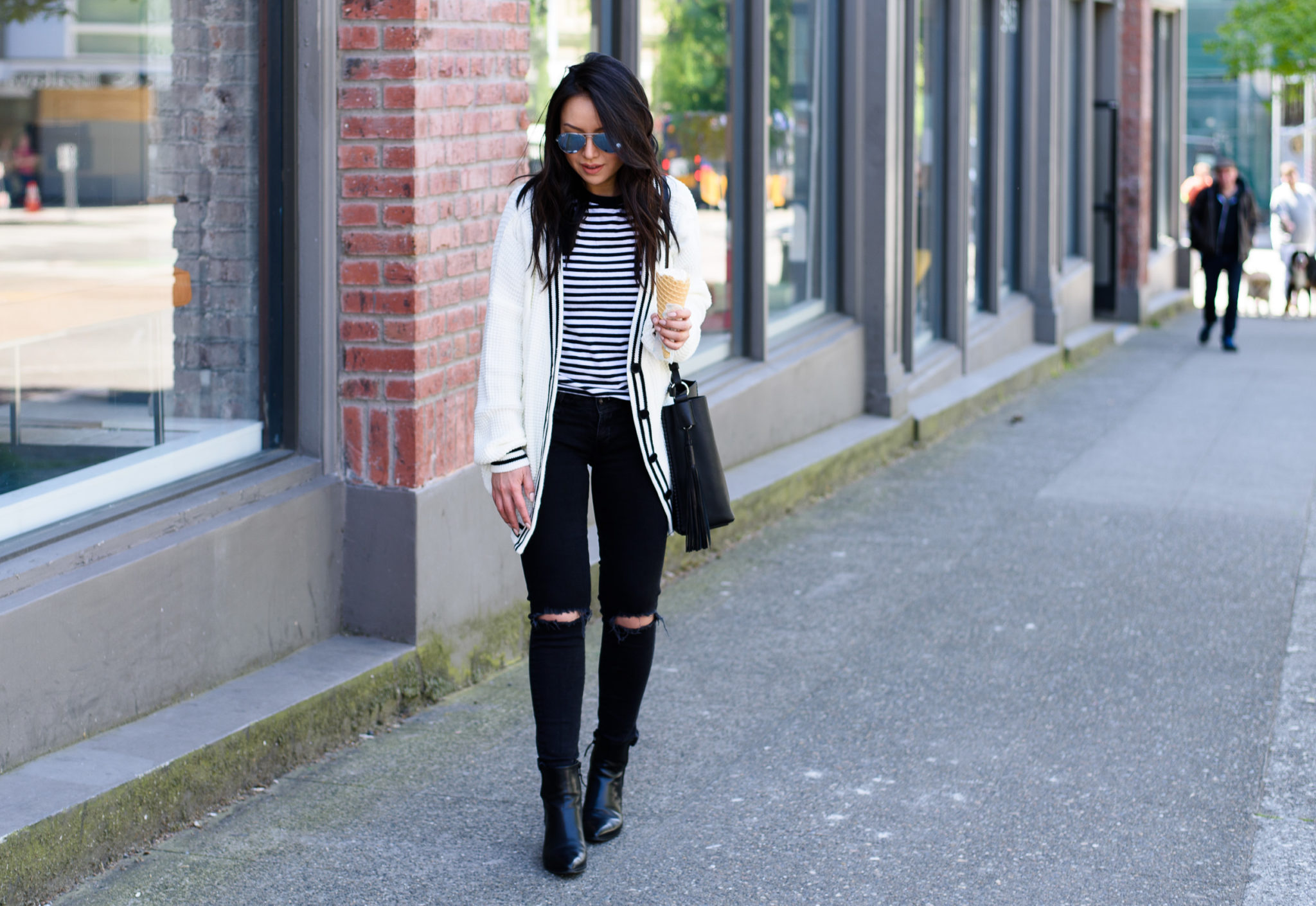 ASOS Cable Knit Cardigan, Striped Tee (love this & this one),
Mavi Jeans (similar), Stuart Weitzman Banjosvelt Boots,
ALLSAINTS Pearl Hobo Bag, RayBan Silver Mirror Aviators (this version under $6!)
I wasn't one for sweets until I visited Seattle. First, I fell in love with Fran's Chocolates—more specifically the smoke salted caramels… I mean… There are no words. Next on the list was Rachel's Ginger Beer (thanks to the ladies who suggested it on Instagram) where ginger beer comes in a crazy amount of flavors like mango mate (pictured above)—it was sweet & spicy, an overall party in my mouth. Last stop of the day was ice cream. Tyler has always been a major ice cream advocate so I wanted to take him to Molly Moon. Since it was a celebratory occasion, he splurged and got double scoops of the early grey and honey & lavender flavors. Somehow I ended up holding the cone and had to have a taste—couldn't go all that way without at least trying it. After a couple few licks, I gave back the frozen treat… After all, it was his birthday.
SHOP THE LOOK