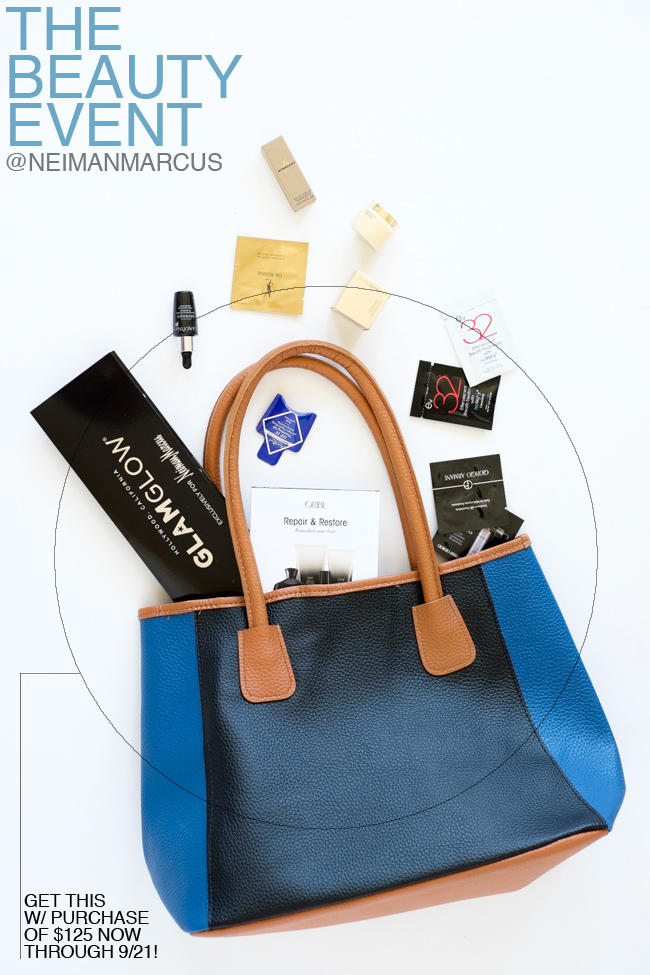 I stopped by Neiman Marcus in Union Square to pick up a couple of lipsticks and left with a few Fall favorites. Trust me when I say you won't want to miss out on The Beauty Event. Now through 9/21, you get this chic tote filled with premium goodies when you spend $125 on cosmetics or fragrances (or both!).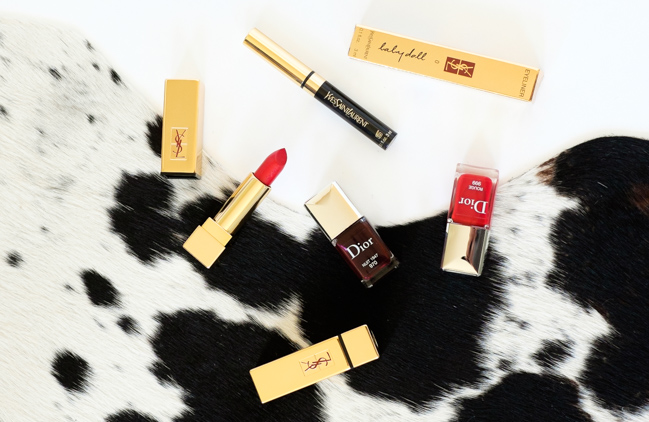 The haul: YSL Lipstick 01, YSL Lipstick 52 (the oh-so-coveted shade), Dior Nail Polish "Nuit",
Dior Nail Polish "Rouge", YSL Baby Doll Eyeliner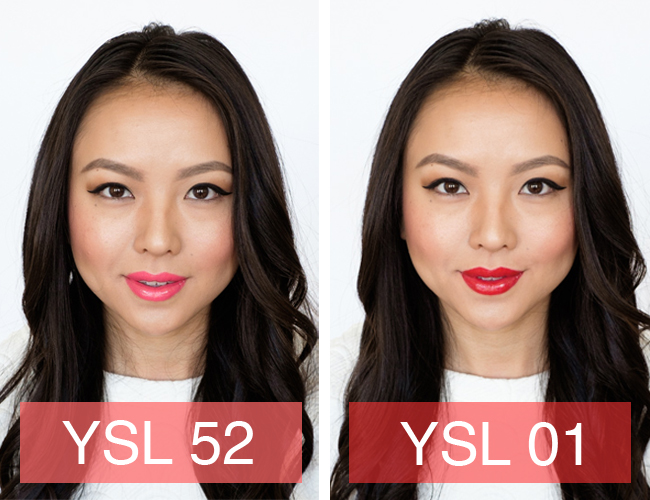 YSL 52 has been sold out everywhere, so naturally I snatched it up when I found out that it was finally in stock. I love the texture, packaging and smell of these lipsticks. I'm really digging these Glossy Stains too. On the eyes, I'm wearing YSL's Baby Doll Liquid Eyeliner. Using the applicator took a bit of practice, but the formula is heavily pigmented and so smooth – a new favorite!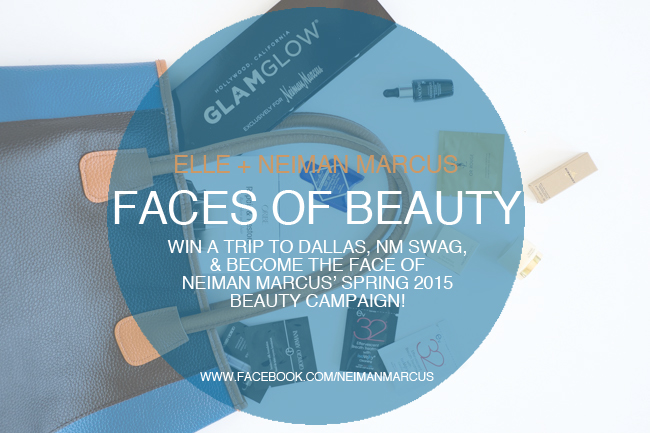 I also wanted to share an exciting contest that ELLE and Neiman Marcus are holding, called Faces of Beauty. Nominate someone you know (or yourself!) who is beautiful inside and out for a chance to win a trip to Dallas to participate in a photo shoot, score some swag from NM and be the star of Neiman Marcus' 2015 beauty campaign. Six women will be chosen and entering is easy! Check out their Facebook page for more details. The contest ends 9/21, so you better hustle!
SHOP MY FALL FAVORITES from NM: