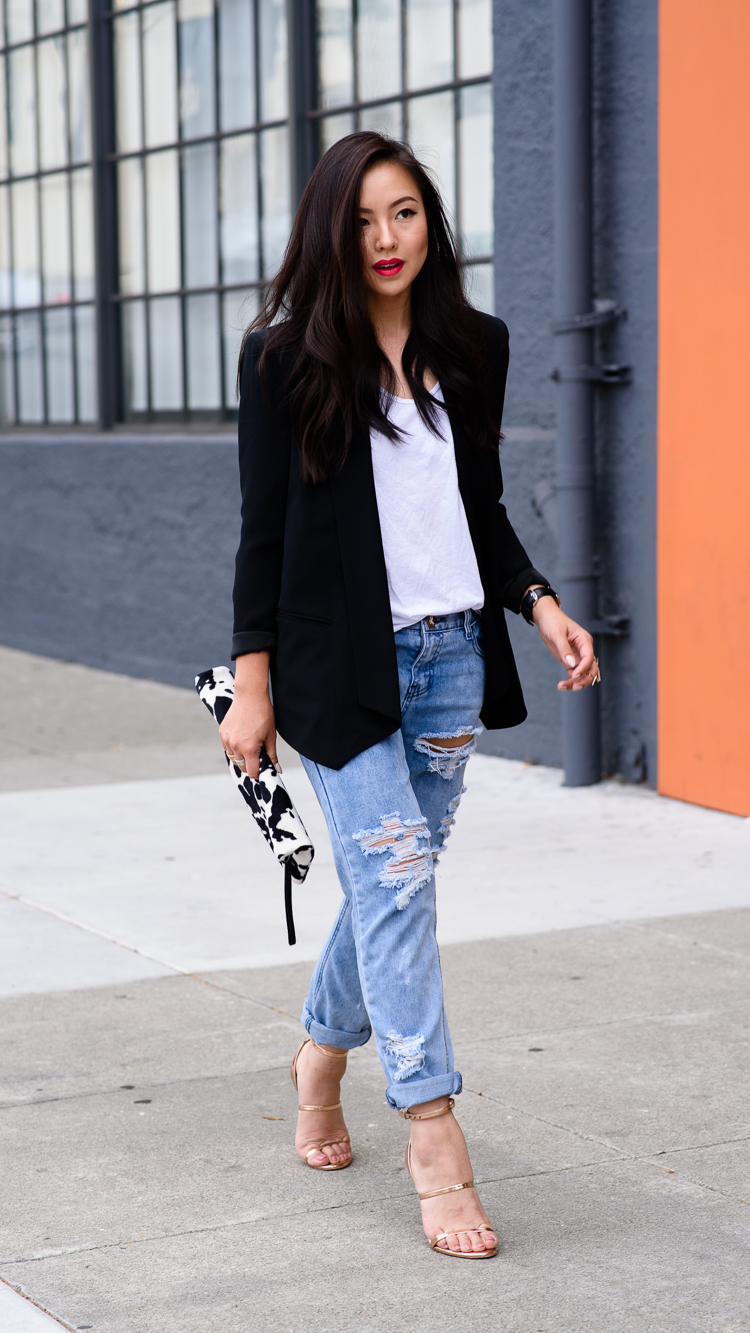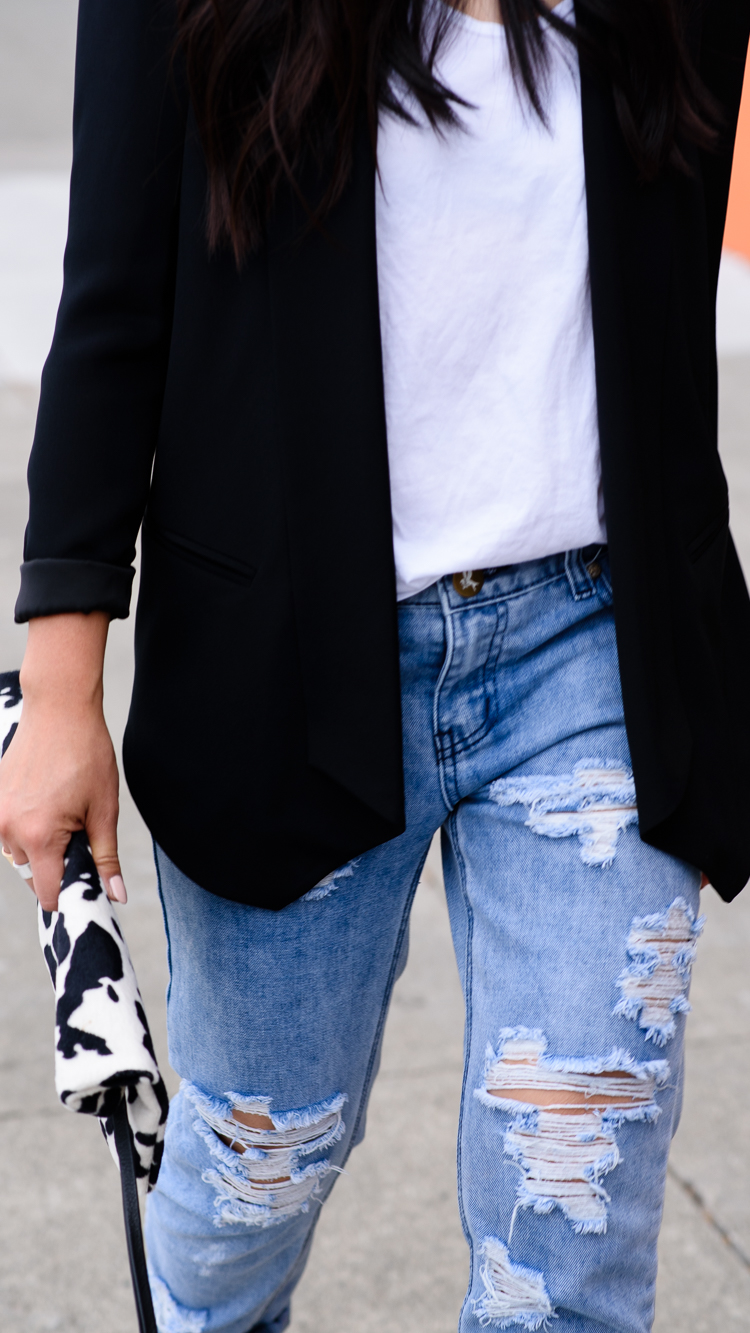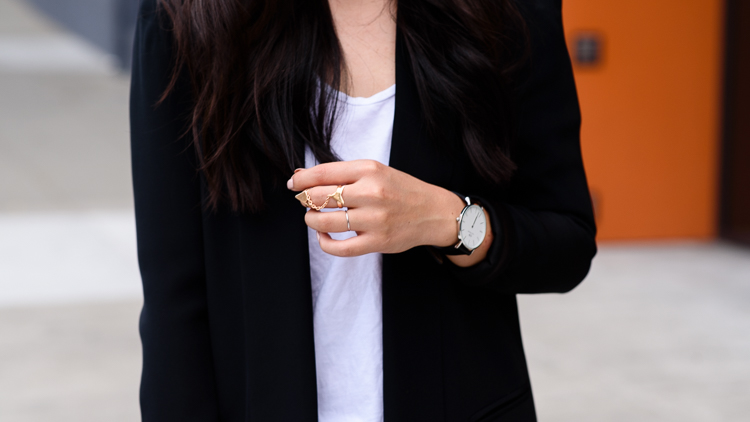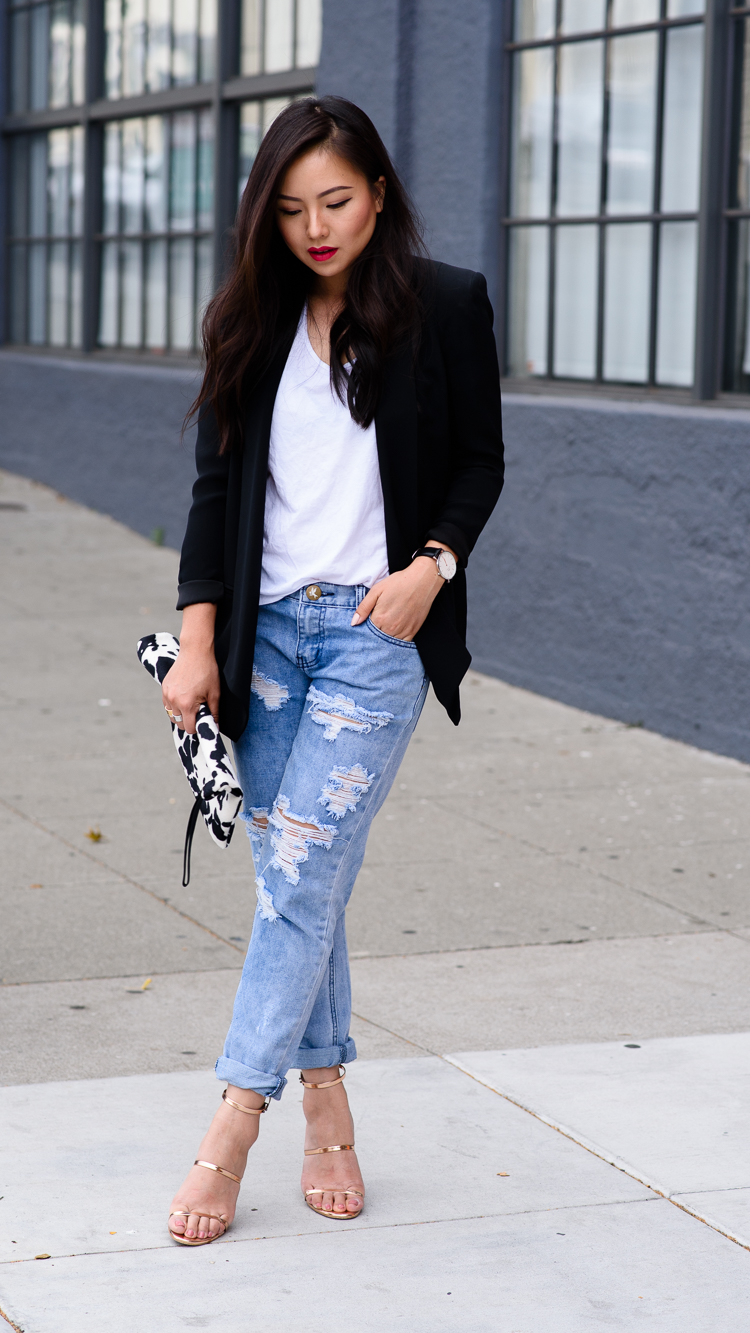 Rebecca Minkoff Blazer, Everlane T-shirt,
One Teaspoon Jeans, Topshop Heels (similar)
Did you guys have a good 4th of July? I spent the warm holiday with a few friends back home. We BBQ'd, played some games and lit fireworks. Sitting on the curb watching sparks fly brought back fun memories, although it seemed like the miniature rockets weren't filled with enough oomph… They were short lived and missing that certain pizazz – in hindsight, it's probably for the better since we're in a drought. Hope your weekend was filled with good food and great company!