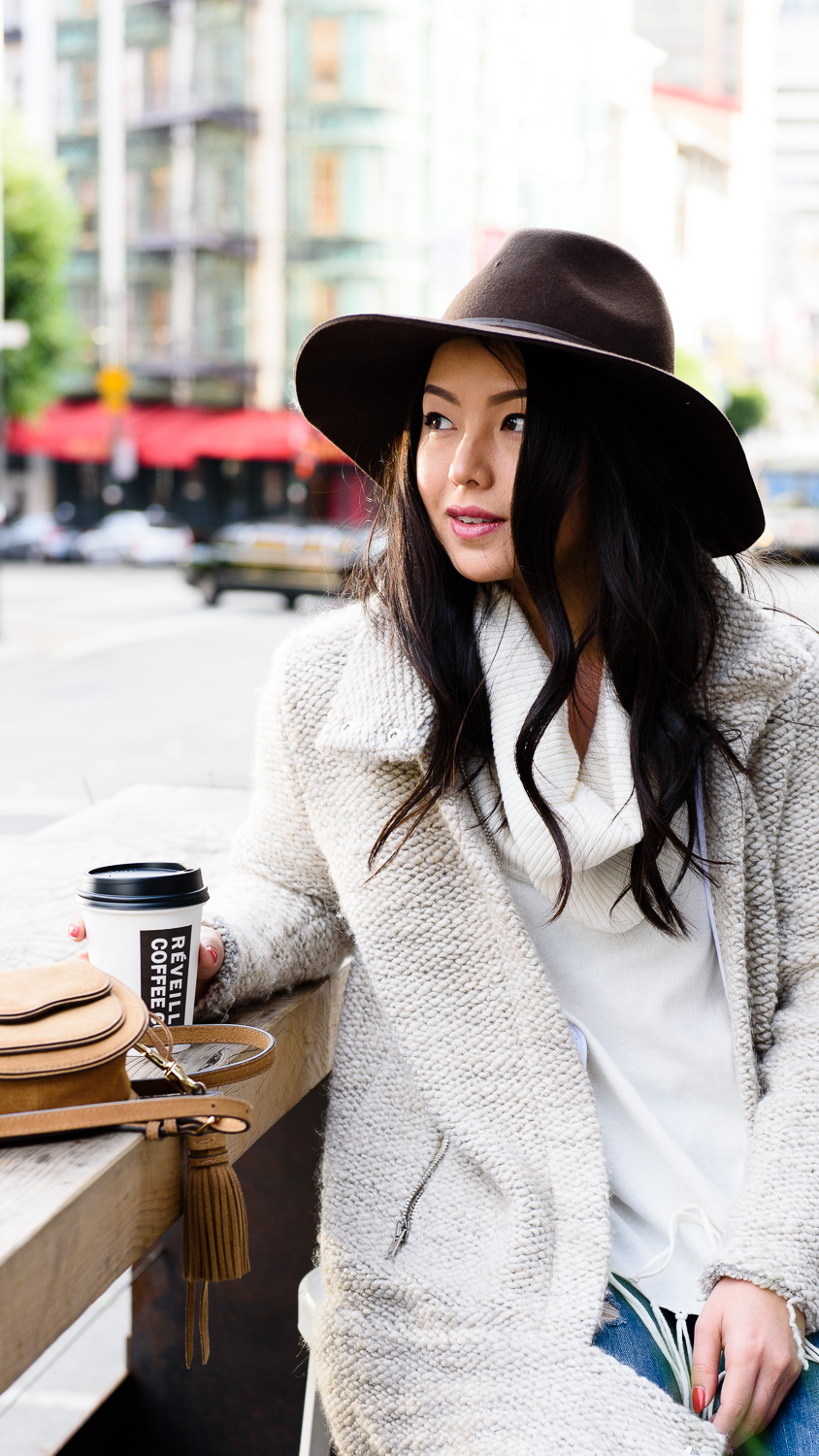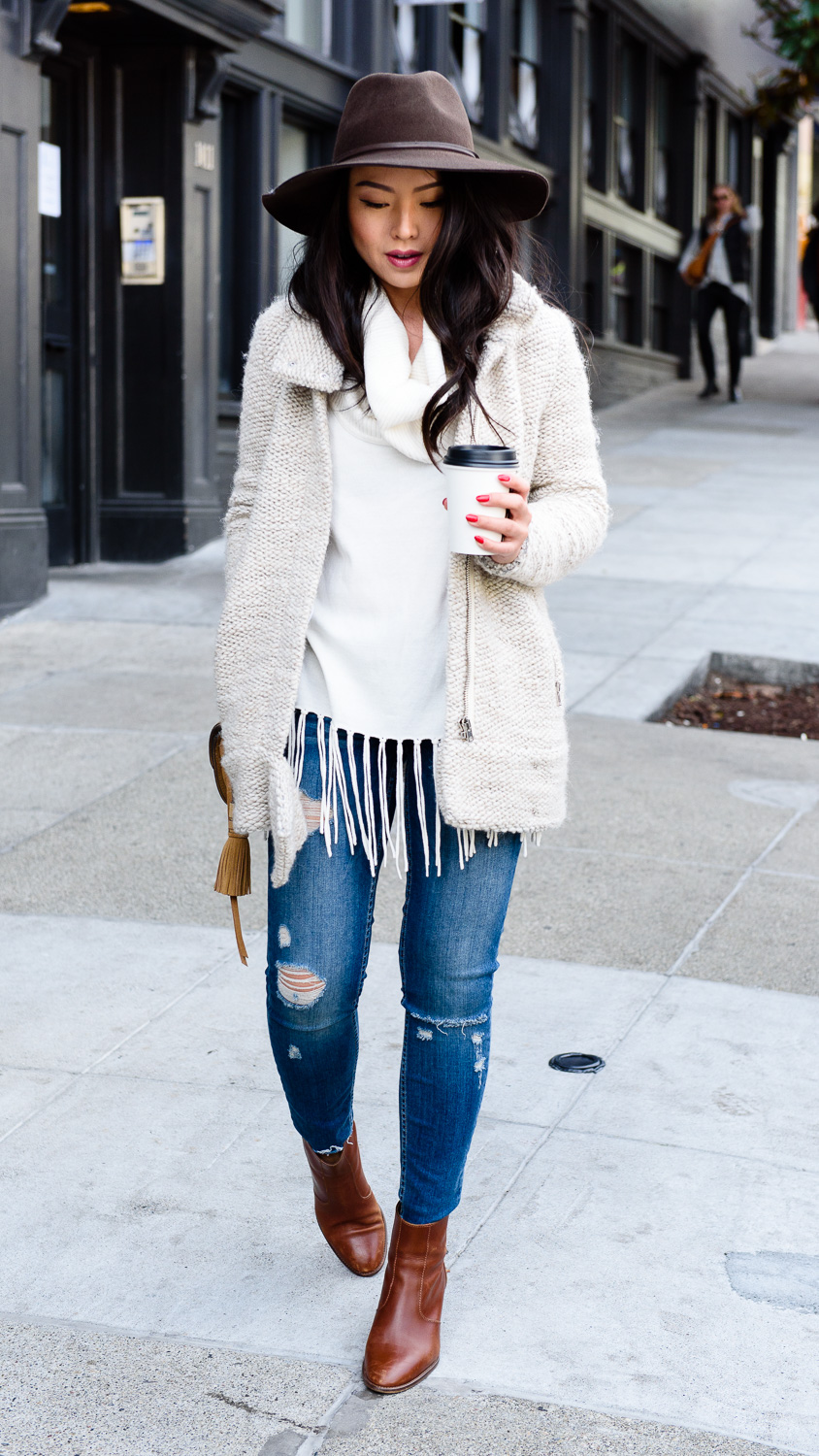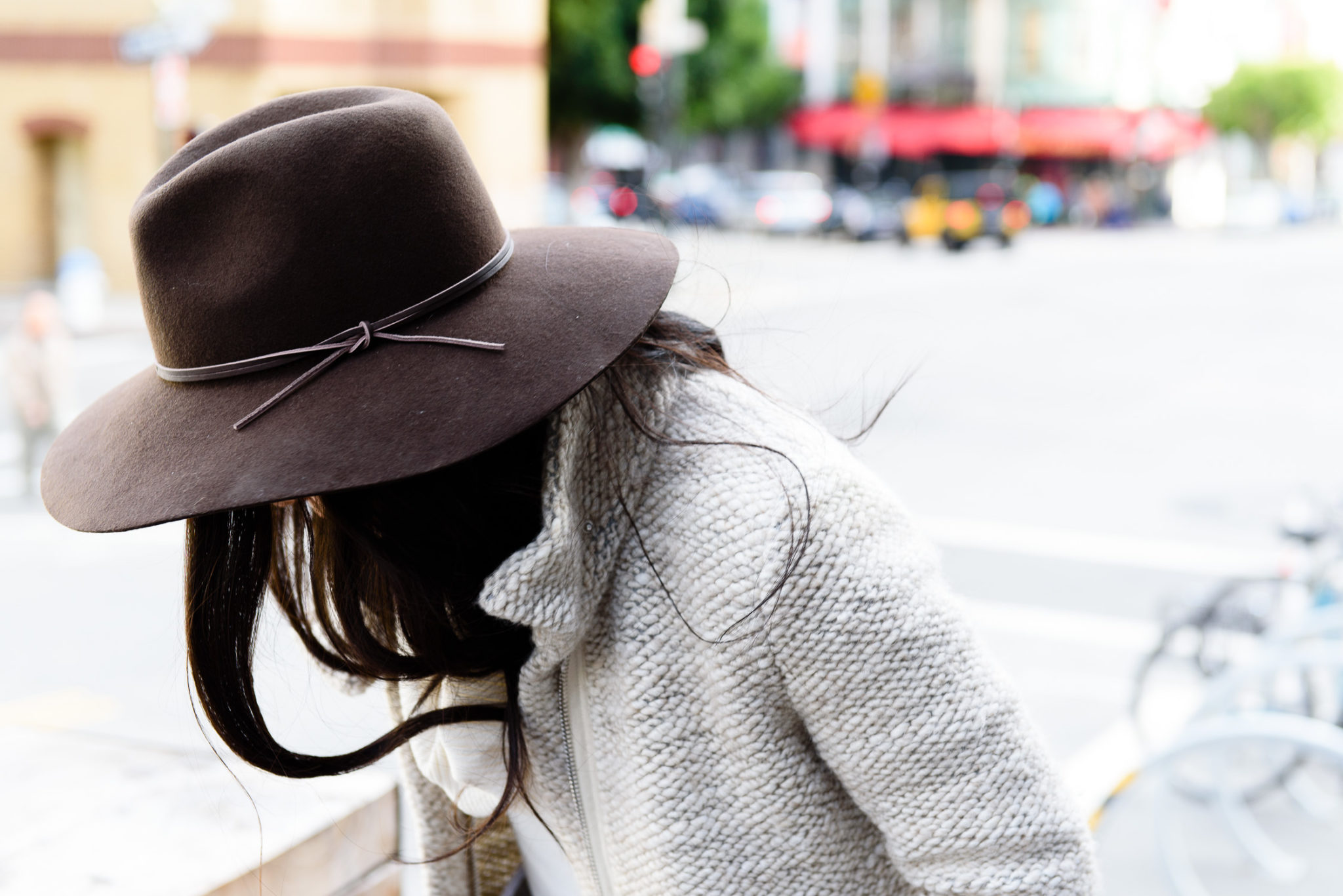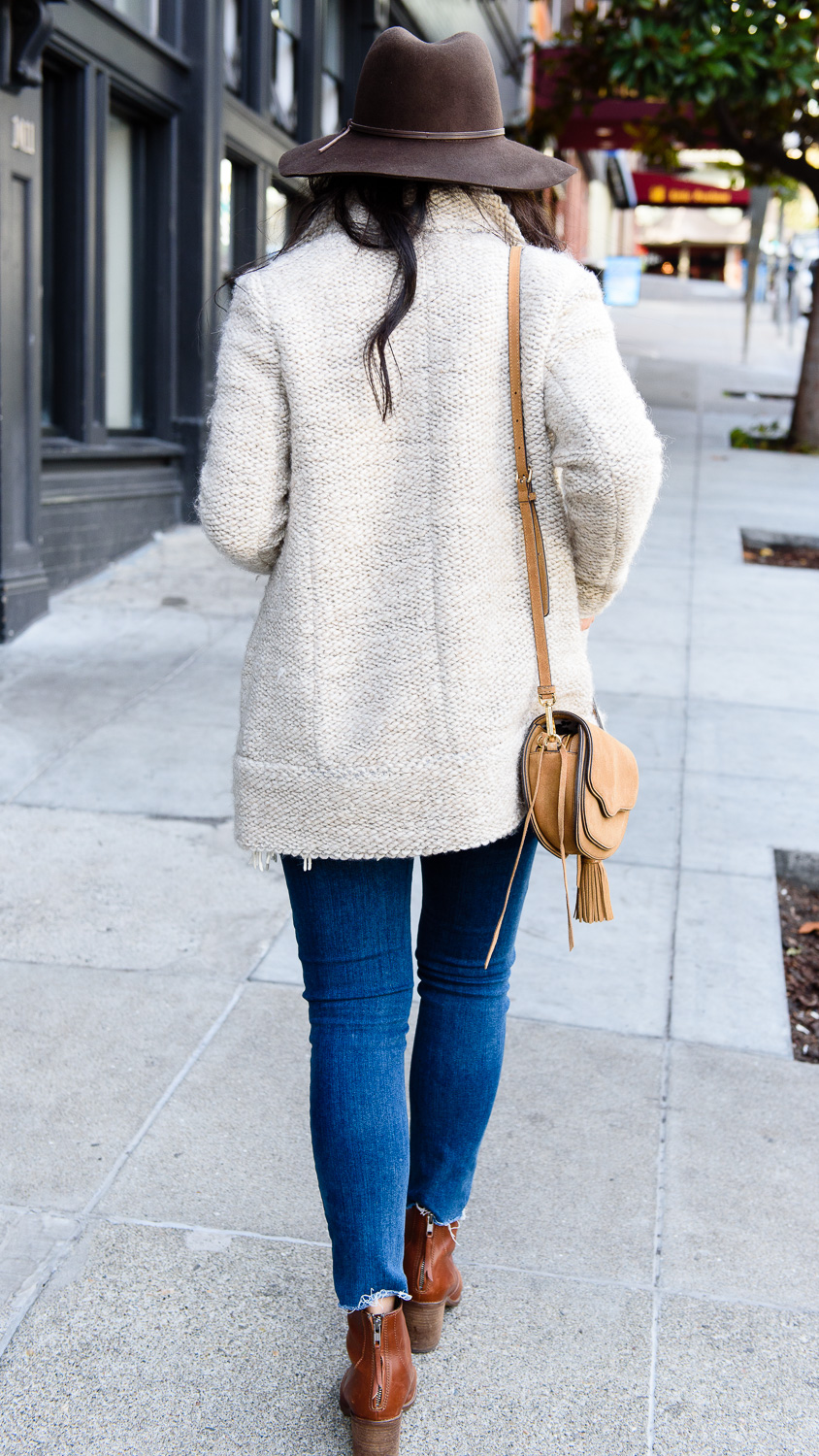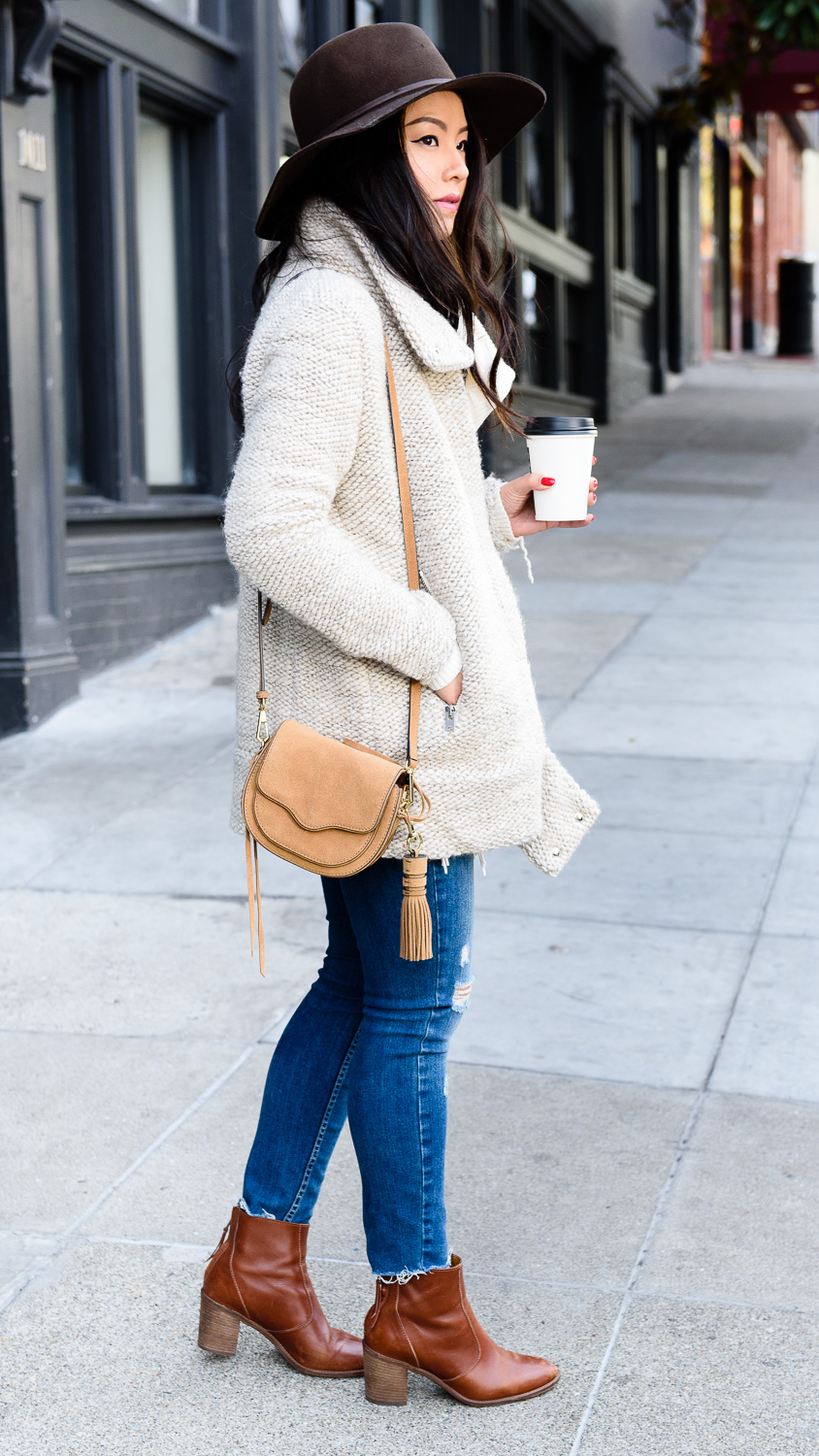 IRO Jacket, Michael Kors Sweater (similar),
Paige Denim Jeans (similar), Free Press Hat (similar),
Rebecca Minkoff Bag
I'll make any excuse to go shopping, so when I realized my cool-weather wardrobe needed a little update, I headed to The Rack. YOU GUYS—I found this IRO jacket for more than half-off! I quickly snatched it up and walked to the fitting room, not trying to get my hopes up in case it didn't fit. I slipped it on over this fringe sweater and it was like two peas in a pod. The soft colors and cozy fit were perfect for a coffee date near North Beach—even Tyler was impressed by the deal I got. For our next rendezvous, maybe we'll both head to The Rack for a designer-dud hunt.